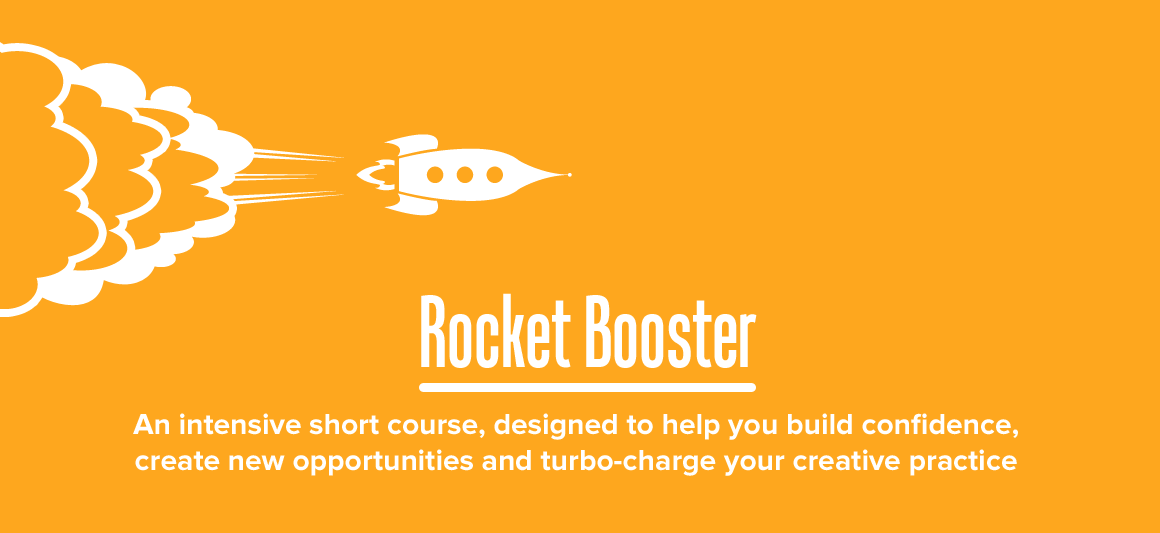 I know that being an artist can occasionally feel lonely and isolating. Charting your own path, especially in the middle of a pandemic, can be really tough.
I have distilled 30 years' experience of working with some of the best artists and creative torchbearers in the business into a 4-week course, to help you recalibrate your creative compass and connect you with a new community of fellow artists.
I will be your gentle guide each week, providing feedback, advice, insights, tricks of the trade, walking you through some key lessons, exercises and discussions.
I will support you in better presenting your work IRL and online, help you to identify your tribe, develop new relationships and new opportunities.
We will work together to set some new, exciting, achievable targets for the year ahead and work on the habits and mind-set required to ensure you stick to the plan.
This will be an encouraging, light-hearted, and fun adult learning environment, with a select group of twelve fellow creatives.
I guarantee you will leave feeling emboldened, connected, energised, with fresh new perspectives and a plan of action.
Places are going fast, so please let me know if you would like to jump on board.
Register your interest in joining the Rocket Booster intensive short course today by emailing admin@artistmentor.co.uk...

...and take advantage of the special launch price of £800
You can find full course details below.
I look forward to helping you take your moonshot!
Course Overview
When does it take place?
The inaugural ARTIST MENTOR ROCKET BOOSTER takes place on the following dates:
10am-2pm Friday 14 January 2022
10am-2pm Friday 21 January 2022
10am-2pm Friday 28 January 2022
10am-2pm Friday 4 February 2022
What does it include:
16 hours (4 hours X 4 weeks) of live training with Ceri Hand, delivered over Zoom
Breakout sessions with peers to share, compare, provide feedback, problem-solving
Worksheets course companions to support homework in between sessions and practice techniques in future
Reading List of useful books, podcasts, websites, references to support the course
Short videos of Ceri Hand providing tips to keep you on track, providing booster content to aid your learning
Online support – facilitated by Artist Mentor all participants will have the opportunity to ask questions, share experiences, offer advice, and provide feedback regarding course content over the course duration. Artist Mentor will be on hand at scheduled times during the week to answer questions and unlock any barriers to success
Who is the course for?
This course is for committed artists and creatives, dedicated to refining their practice and building new networks and opportunities.
How do the sessions work?
Led by Ceri Hand, with Artist Mentor team support, the sessions will focus on supporting you with Clarity, Confidence, Communication, Connection, Champions, with an opportunity to explore the topics through discussion and practice.
There will be time allocated for comfort breaks, and timed breakout rooms will provide the opportunity to discuss and learn with your peers.
There will be time to ask questions during each session, and at the end of each meeting, homework will be set with a steer to help you prepare for the next session.
Support in between sessions is available to you, shared informally by Ceri Hand and the Artist Mentor team. We are particularly mindful of avoiding overwhelming you with a deluge of content but are committed to getting you traction and results.
Short videos by Ceri Hand and succinct worksheets will encourage further thought and action.
We aim to provide subtitles and audio transcripts wherever possible, depending on participants' needs.
Cost
This is the inaugural Rocket Booster intensive short course, so we are offering it at a *special discounted price of £800*.
How to secure your place on the course
Please register your interest by emailing admin@artistmentor.co.uk
 
*Please note we require payment in full via secure online payment no later than 10 am 26th November*.
Once we have received proof of payment, we will send you a confirmation with more course information and confidential access codes to follow in January before the start of the course.
Ways of working
To enable you to get the most from the experience, we would like to suggest and encourage the following:
A commitment to learning, sharing, trying new things, and contributing to the group
Behaving with respect, generosity, patience, care, and kindness within the group
Willingness to participate in breakout groups each week
Willingness to do the homework and utilise the worksheets
Willingness to support your peers positively
Be yourself! Take notes, observe, listen, ask questions that arise - do whatever is right for you
Respect confidentiality and only disclose as much personal information as you want to
Our commitment to you is to provide a supportive, encouraging, generous, confidential learning environment that will help you attract more of what you want and need. We promise:
To conduct ourselves with integrity, honesty, responsibility, and accountability
To begin and end sessions on time
To communicate clearly and avoid jargon
To provide a safe learning environment
To treat you and all information disclosed by you with confidentiality and respect
To share our combined knowledge and experience to provide a rich learning experience
To give you support, encouragement, and feedback throughout the course
To make the learning enjoyable and relevant
If you have any questions regarding the course, please reach out to admin@artistmentor.co.uk.