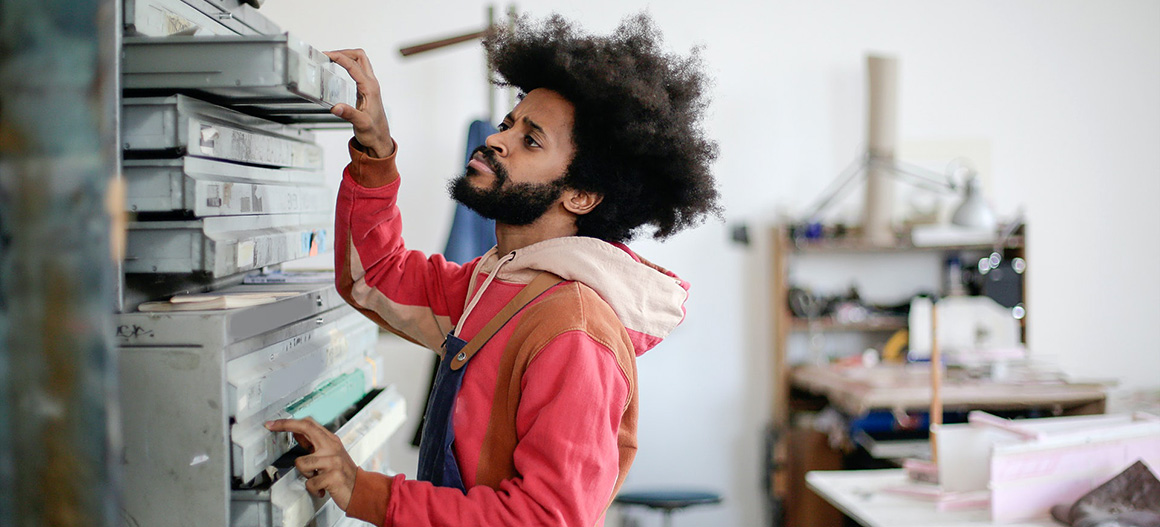 Don't wait to be discovered... Make studio visits a regular habit…
We know how challenging it is to overcome shyness, modesty, fear, and to let people into your sacrosanct space, but having regular studio visits is a key development process that will supercharge your creative process and get you results quicker.
Book Your Place Below:

Date: Friday 1st July
Time: 10am-11.30am
Price: £60
Booking Link: https://ArtistMentor.as.me/StudioVisitsJuly22
You'll leave feeling empowered and inspired to establish studio visits as a regular part of your studio practice, and ensure more opportunities happen in the year ahead.
---

This session covers:
Why studio visits are fundamental to a sustainable creative career

How to invite art world professionals to do a studio visit

How to prepare your studio

How to prepare a focused presentation

How to establish a positive, rewarding experience

How to follow up the visit

Make a habit of connecting to new people and inviting them to visit you in the studio either IRL or online.
You don't have to have a giant or fancy studio and you may feel more comfortable having online studio visits but set a target & commit to doing a minimum amount of studio visits monthly and annually.
You can invite artists, curators, producers, writers, and anybody that you would feel excited to have a conversation with about your work.
This habit of researching and connecting with interesting people is a useful exercise to ensure you stay connected to current trends & the ever-shifting arts landscape.
Ask existing champions & friends for recommendations & research the CVs of peers & similar artists.
People who like artwork are usually curious about the artist behind it, their story, motivations and are keen to learn more and flattered to be invited.

Aims of studio visits:
To educate, share and invite feedback on your work

To learn and get fresh perspectives

To establish a positive relationship

To build new networks

To create opportunities

Ceri Hand has conducted hundreds of online and IRL studio visits with multi-disciplinary artists at every stage of their career, from Pipilotti Rist to Gareth Pugh and John Akomfrah.
Ceri has condensed what she's learned from artists, curators, writers, museum directors and PR specialists into this intensive online class to provide you with the inspiration and tools to start making it a regular habit and supercharge your creative career!