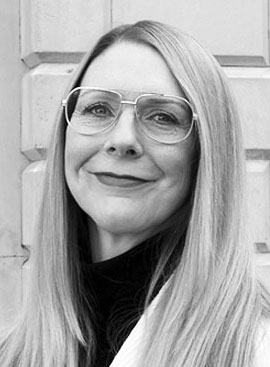 I first recall learning about Harold Offeh's work when I worked at Grizedale Arts in 2003. I have enjoyed watching his playfully challenging practice unfold ever since.
He is committed to tugging at the edges of things and drawing them and us in closer. He is a shapeshifter, a cuttlefish prepared to make a spectacle of himself for us, to swim in the darkness to reveal the shafts of light.
He reminds us of what is at stake in the perception and consumption of the body, of images, of our relation to each other. I love his commitment to truly engaging with people and place, of keeping it simple, stupid. Sometimes wild, sometimes tragi-comic, his work has the catch of a stellar earworm pop track by an alternative band - meaningful, surprising, yet cheekily catchy and accessible.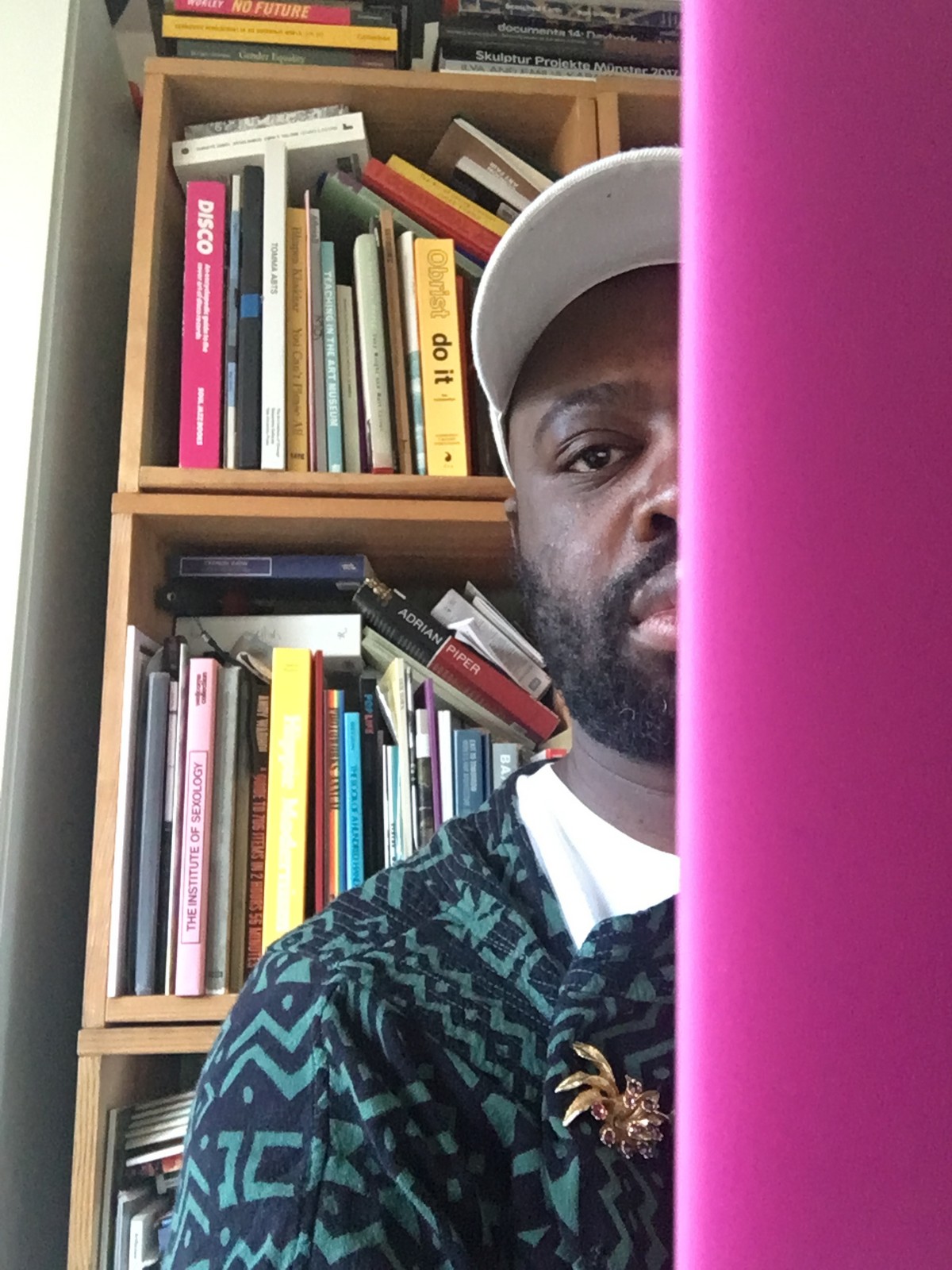 Harold Offeh, Selfie Portrait in the Studio, 2020
Harold Offeh is an artist working in a range of media including performance, video, photography, learning and social arts practice. He employs humour as a means to confront the viewer with historical narratives and contemporary culture.
He has exhibited widely in the UK and internationally including Tate Britain and Tate Modern, South London Gallery, Turf Projects, London, Kettle's Yard, Cambridge, Wysing Art Centre, Studio Museum Harlem, New York, MAC VAL, France, Kunsthal Charlottenborg, Denmark and Art Tower Mito, Japan. He was a Paul Hamlyn Visual Arts Award Recipient in 2019.
He studied Critical Fine Art Practice at The University of Brighton, MA Fine Art Photography at the Royal College of Art and recently completed a PhD by practice exploring the activation of Black Album covers through durational performance. He lives in Cambridge and works in London and Leeds, UK where he is currently a Reader in Fine Art at Leeds Beckett University and a visiting tutor at the Royal College of Art, Goldsmiths College and The Slade School of Art, UCL, London.
Upcoming projects include a new video commission exploring the redemptive power of joy through social dance for the Wellcome Collection's (London) season, 'On Happiness'. Offeh will be exhibiting as part of 'Untitled, Art on the Conditions of Our Time' a major group exhibition of British artists of African descent at Kettle's Yard in Cambridge, UK. Hail the New Prophets, will see Offeh realise his first major public sculpture as part of the Bold Tendencies exhibition in Peckham, London.
He is a Trustee of Wysing Arts Centre, Cambridge, UK; Peckham Platform, London, UK and Pavilion, Leeds, UK.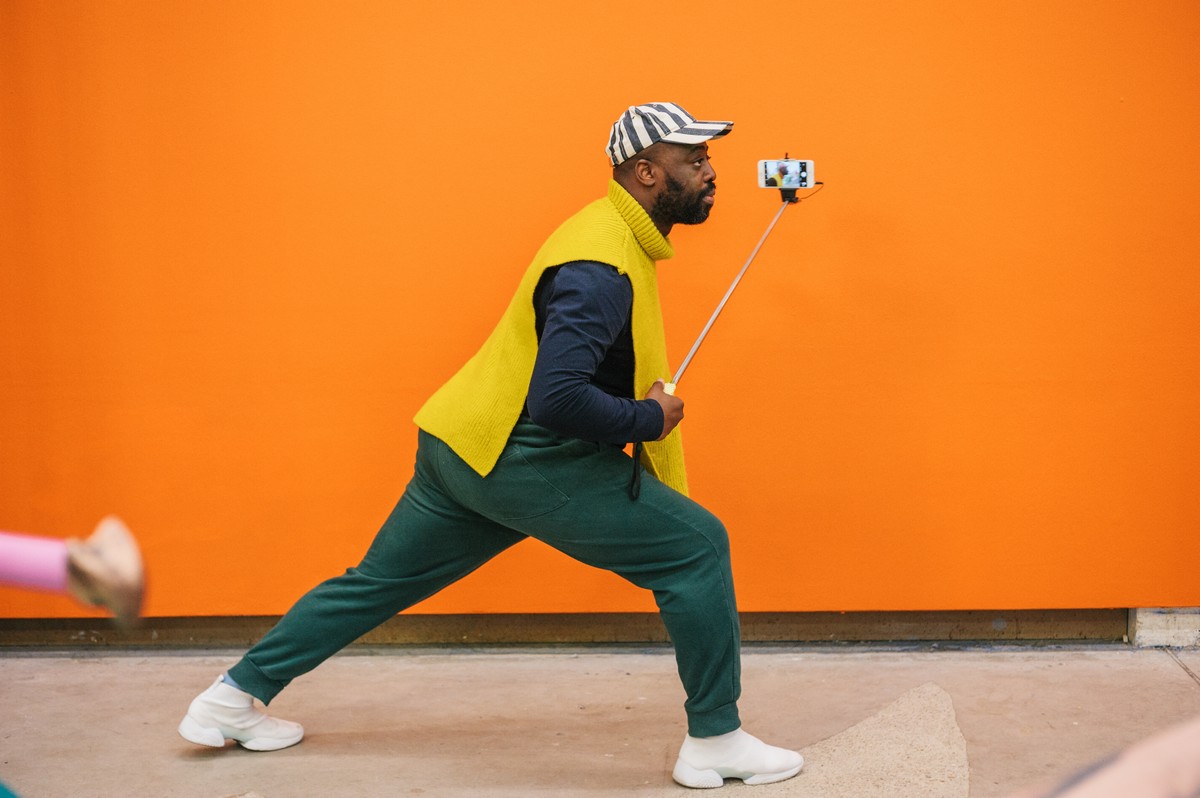 Selfie Choreography, 2020, Workshop and performance presented for Eastside Projects, Birmingham, UK, Photos: Ashley Carr
What are you doing, reading, watching or listening to now that is helping you to stay positive?
I've been watching lots of random stuff on YouTube, an eclectic mix of political commentary on the upcoming US election, Solange's music videos, gardening tutorials and too many reaction videos. What keeps me most positive is just speaking to friends and other artists. Oh, and food!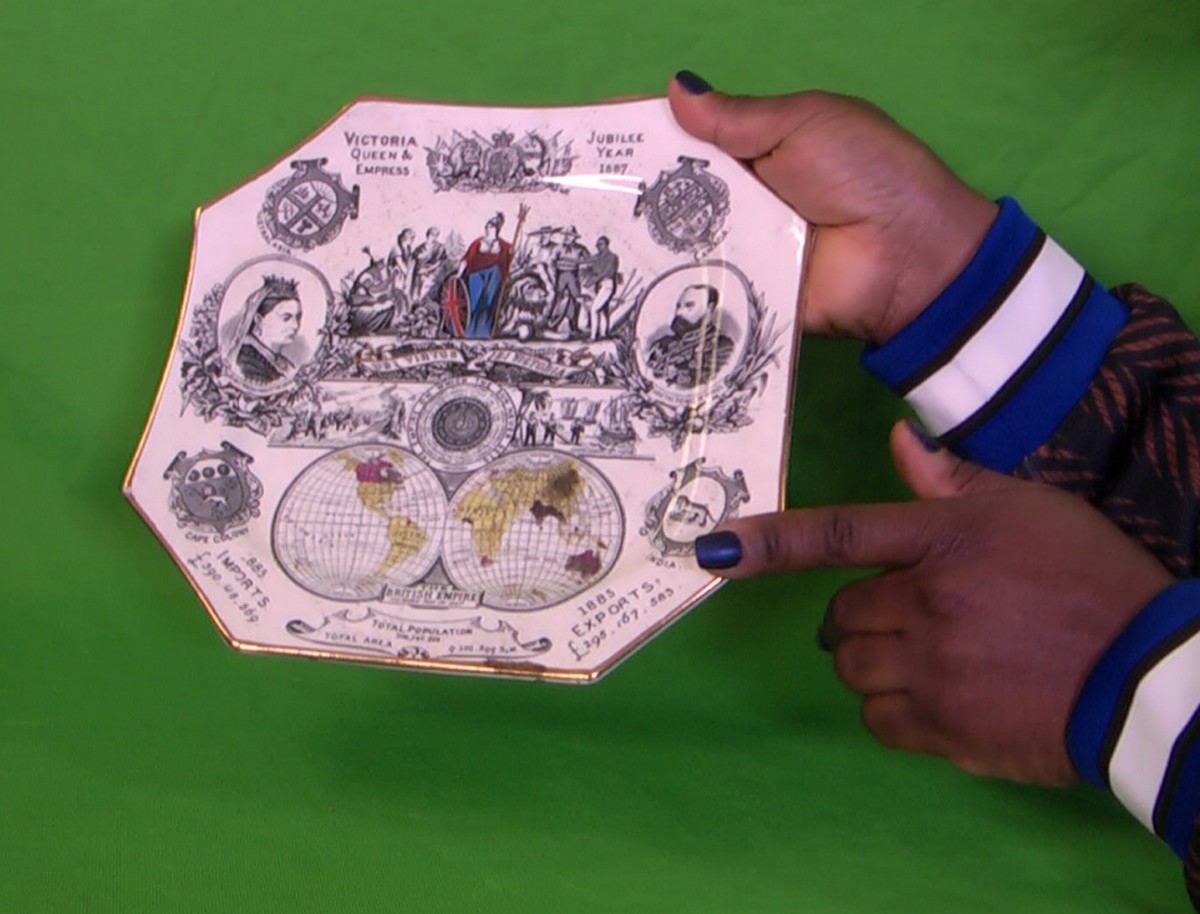 Object Action, 2018, London College of Communication, London, UK
What are you working on and how have recent events affected your ideas, processes and chosen medium?
I've been working on a couple of projects that were due open in May. They have both been postponed till next year, but I've been agonising about the relevance of the initial research I did pre-Covid. One project is a commission for the Wellcome Collection. I've been looking at the history of social dance as healing for societal trauma. This has led me on a journey from medieval dancing plagues to 90s AIDS dance marathons. I was about to shoot a film with performers that was about collective bodies and movement, sadness, and joy. I'm most unsure about the process of making this work. I'm sure I'll find a way, but like all of us it's about coming to terms with a whole new societal context.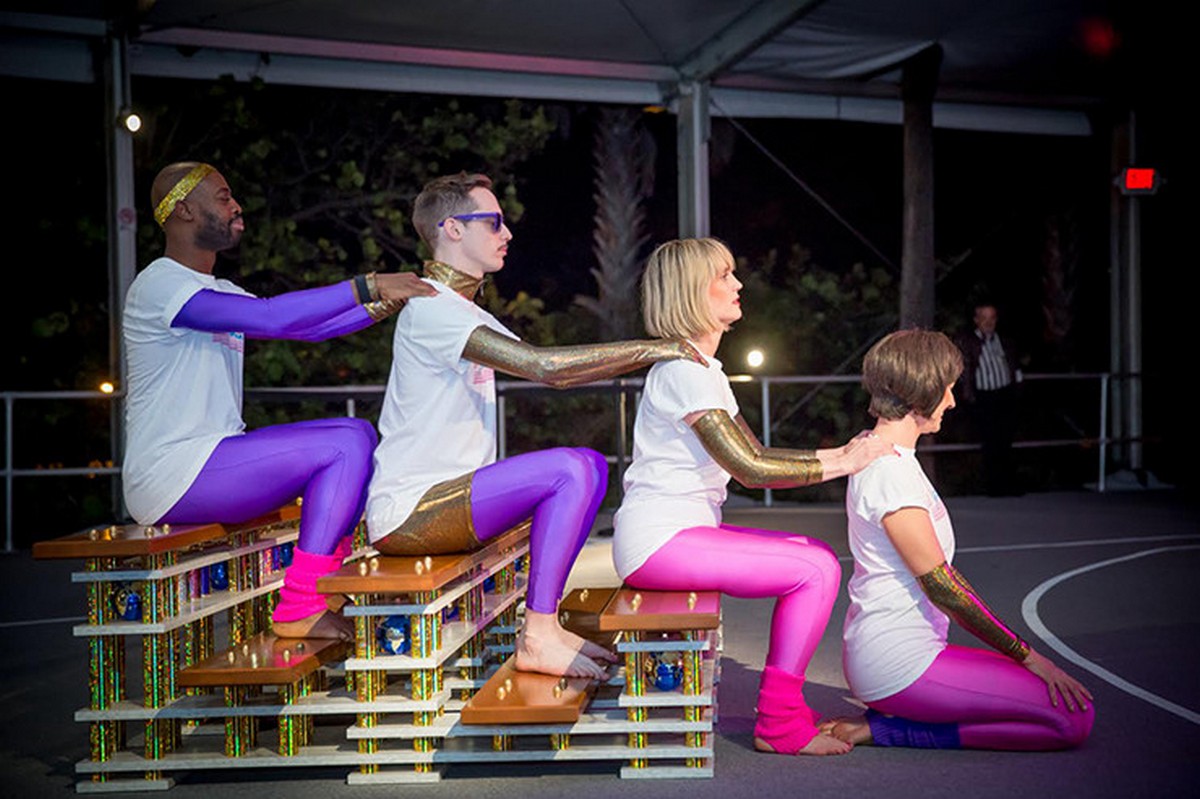 Bodies International, 2013 Art Basel Miami, USA 
What do you usually have or need in your studio to inspire and motivate you?
I would say I need books and music. When I was writing my PhD thesis last summer I would have to listen to Alice Coltrane whenever I was stuck. This has continued into other projects, particularly writing proposals. I thank Alice all the time!
What systems, rituals and processes do you use to help you get into the creative zone?
I procrastinate a lot. But I've learned to embrace this. Whenever I'm meant to work on something that is difficult or I just can't get a handle on, I procrastinate by doing something else. That could be cooking, watching 90s music videos or as I mature, its gardening
What recurring questions do you return to in your work?
I'm really interested in histories and narratives and who shapes the structures of history. I'm interested in the body as a primary tool of investigation and discovery!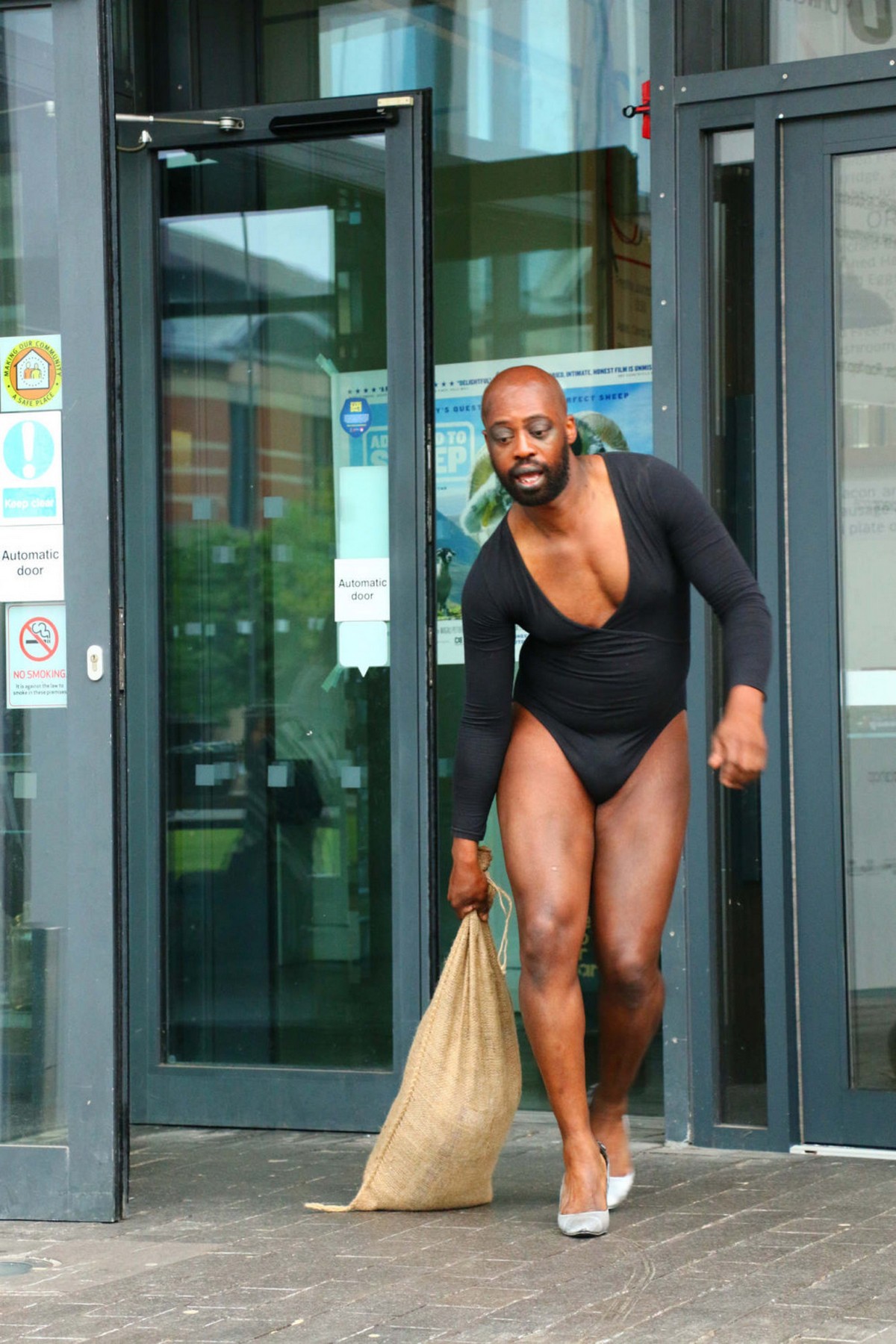 Industry is a Drag, 2017 Middlesbrough Art Weekender, Middlesbrough, UK
What do you care about?
Education!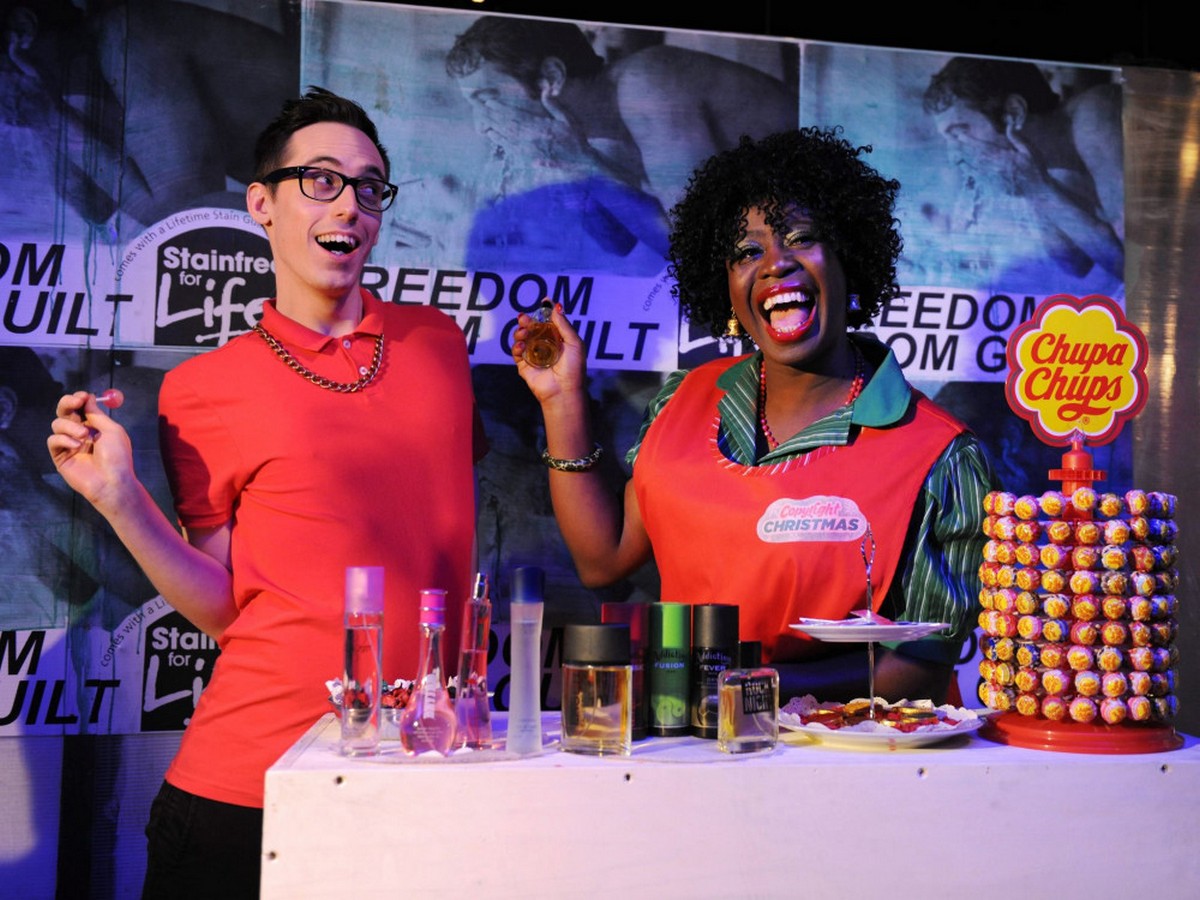 Copyright Christmas, 2011, Barbican Theatre, London, UK
What risks have you taken in your work that paid off?
Performing naked, it was a risk because it's such a cliché in performance art.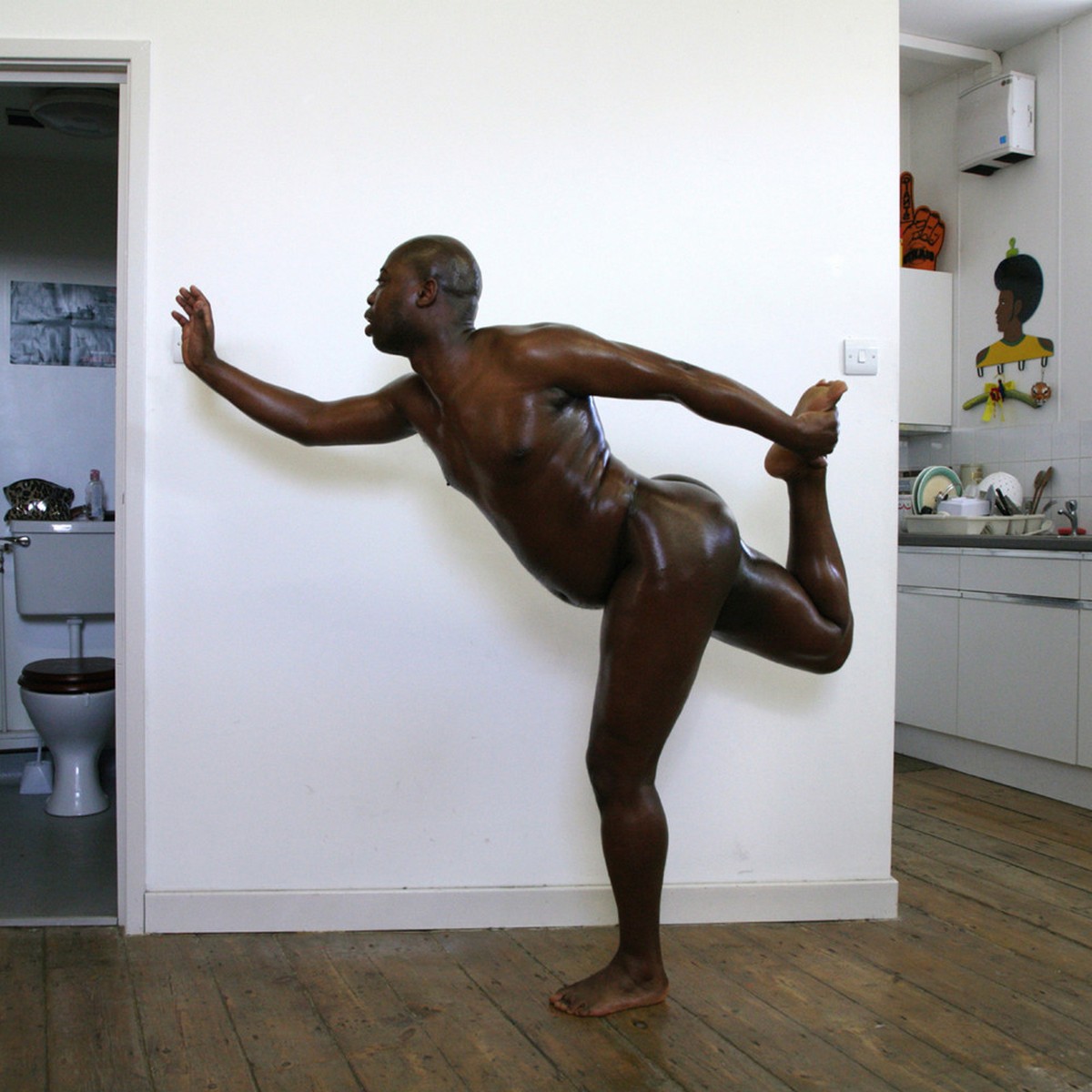 Covers, 2008-2020
What risks have you taken that perhaps did not go so well but you learnt the most from?
I've made a lot of mistakes with installing work. Often, when I'm consciously trying to do something different or trying to stick to some rules of displaying. I've learnt to be less worried about it, those mistakes have helped me develop a greater sense of what is my practice.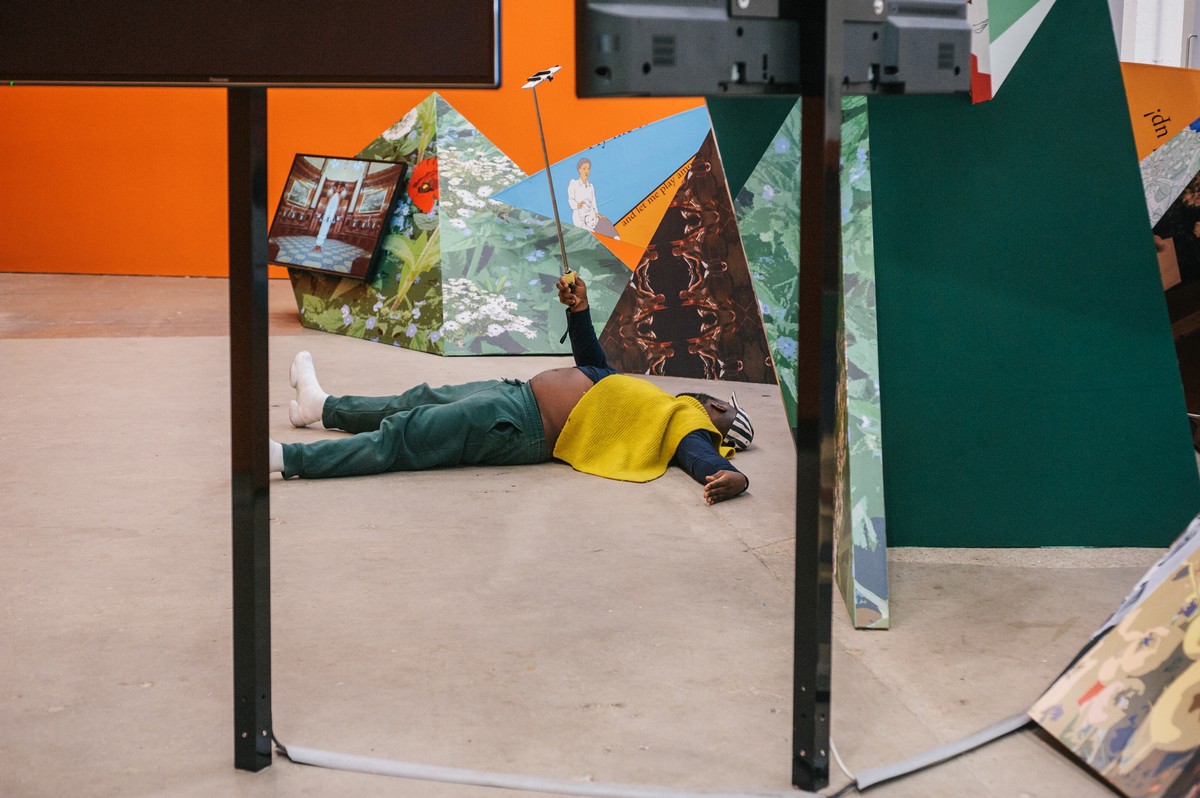 Selfie Choreography, 2020, Workshop and performance presented for Eastside Projects, Birmingham, UK, Photo Ashley Carr
What is your favourite exhibition, event, or performance you have participated in and why?
I was in The Shadows Took Shape a group show at the Studio Museum in Harlem looking at the Afrofuturist legacy of Sun Ra. It was amazing to be in the company of Sun Ra and so many other amazing artists and at a museum I love and respect.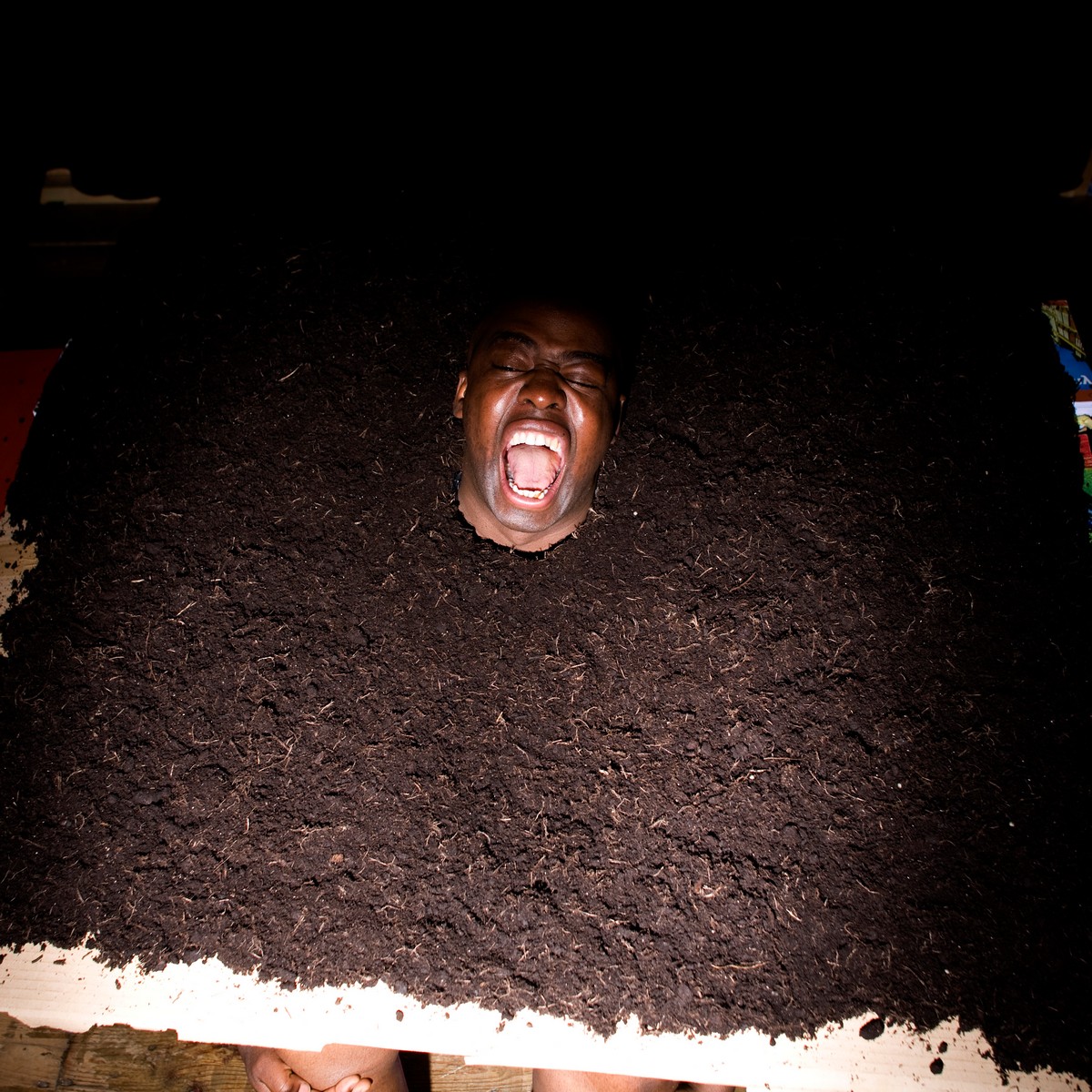 Covers. After Funkadelic. Maggot brain. 1971 (V2), 2013
What would you hope that people experience from encountering your work?
It depends on the work, but generally I hope they experience curiosity. But I'll take anything, even indifference
Could you tell us a bit more about at a time when you felt stuck and what you did to help yourself out of it?
Apart from listening to music, when I'm stuck, I find it helps to just talk through the issues. It's particularly helpful if it's an issue of conceptualizing or researching a project. There are few people who I can always bounce ideas off. Being forced to explain a problem to someone else allows you to process the issue and get some perspective on it.
What kind of studio visits, conversations or meetings with curators, producers, writers, press, gallerists, or collectors do you enjoy or get the most out of?
The best studio visits and conversations with arts professionals have been when there is a genuine shared interest and open dialogue. As much as I like talking about the work itself, I really enjoy the conversation that happens around the work. Thinking about histories and contexts. I hate studio visits that are like interviews.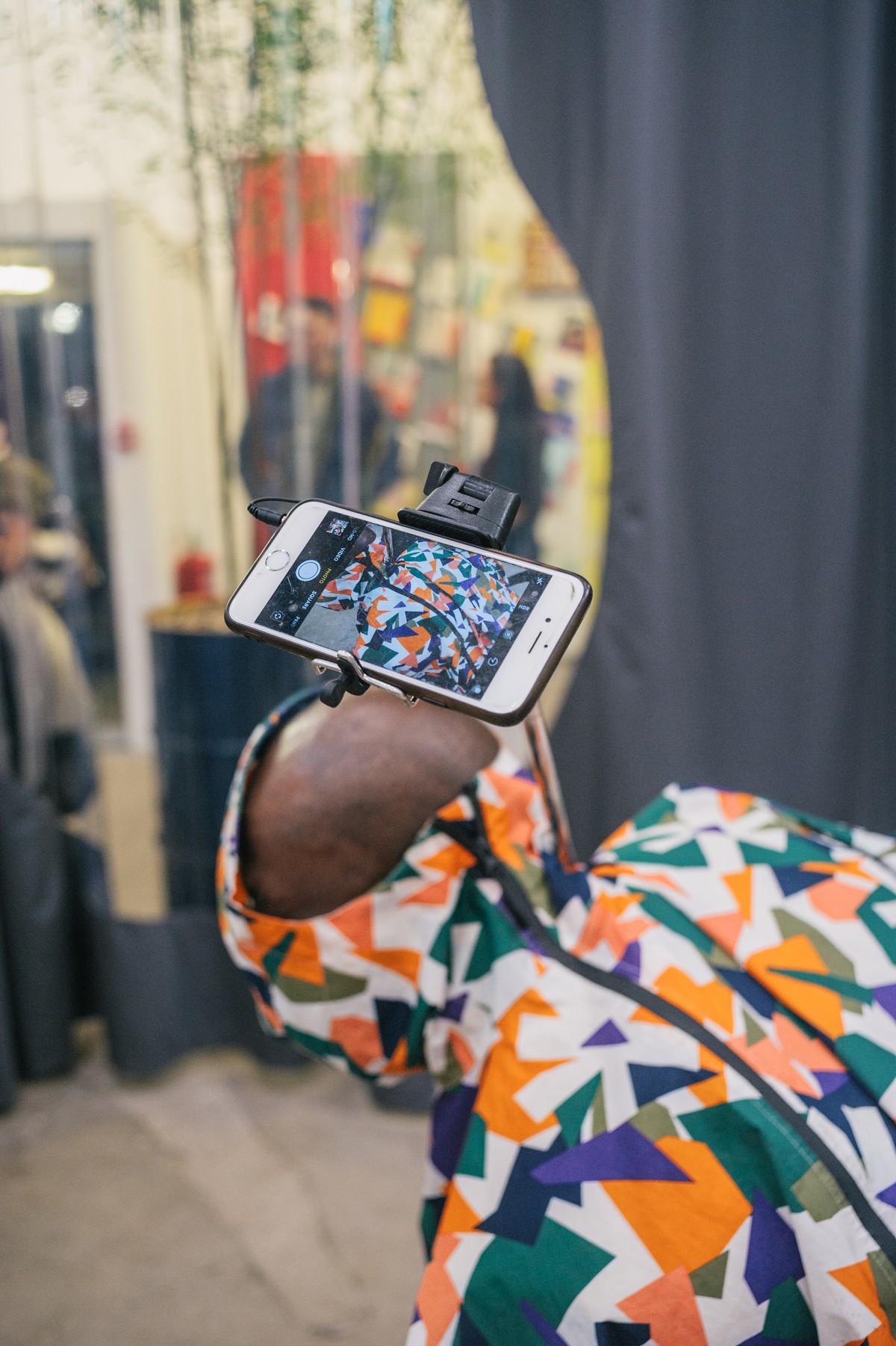 Selfie Choreography, 2020, Workshop and performance presented for Eastside Projects, Birmingham, UK, Photo, Ashley Carr
Do you have a trusted muse, mentor, network, or circle of friends you consult for critical feedback?
I have some go to people. Often, it's the curators I'm working with at the time. George Vasey, Melanie Keen, Zoe Whitley, Adelaide Bannerman, John Kiet Eng Bloomfield, always have amazing insights. On a day to day level, my studio assistant and artist in his own right Jack Scott is amazing.
Which artists or creatives do you feel your work is in conversation with?
This could be a very long list. This summer it has been Michelle Williams Gamaker, Zadie Xa, Tanoa Sasraku. Oreet Ashery, Tai Shani, Anne Duffau (aka A--Z) but I could go on and on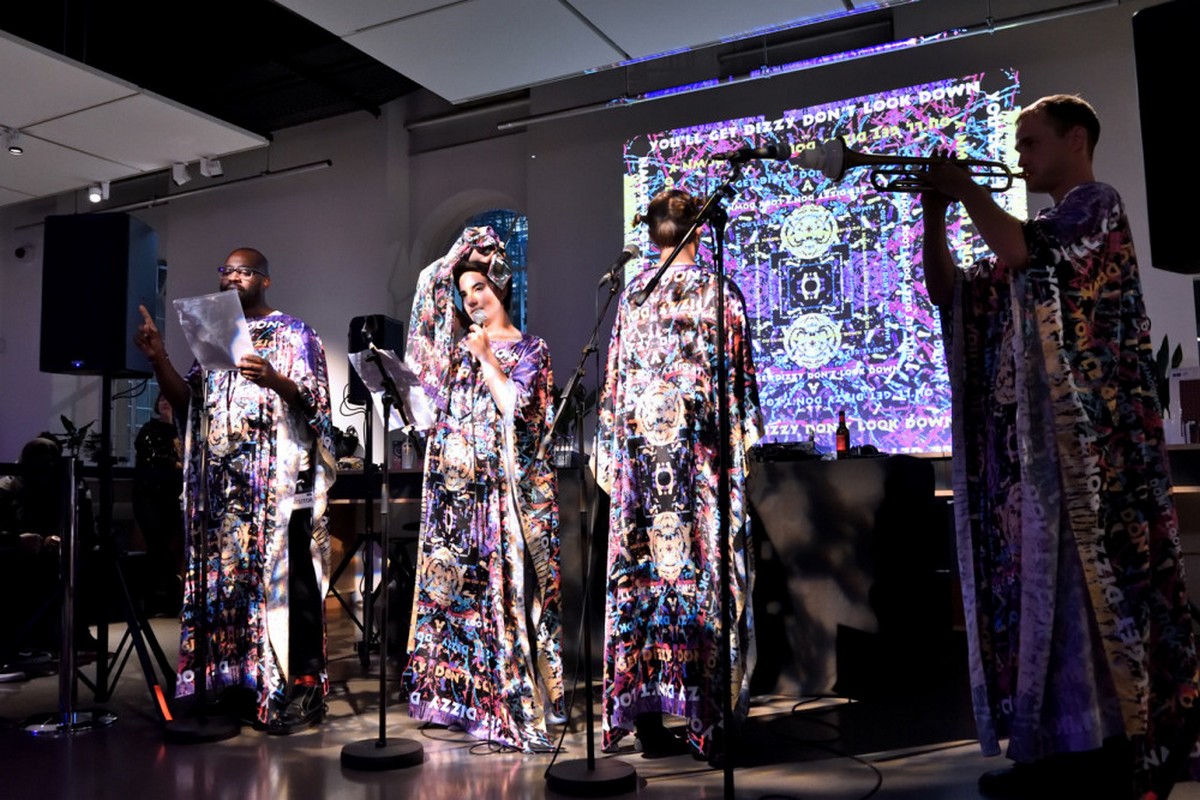 Mindfully Dizzy, 2019 Science Gallery, London, UK
How do you make money to support your practice?
I teach and love doing it. Currently, I teach Fine art undergraduates at Leeds Beckett University and Postgraduates in Contemporary art Practice at the RCA.
What compromises have you made to sustain your practice?
Over the years, relationships. Art practice is very all consuming and demanding. Not everyone wants to be with that. I've never been into dating other artists, but I see the appeal.
What advice would you give your past self?
Be honest about what you really want and keep going.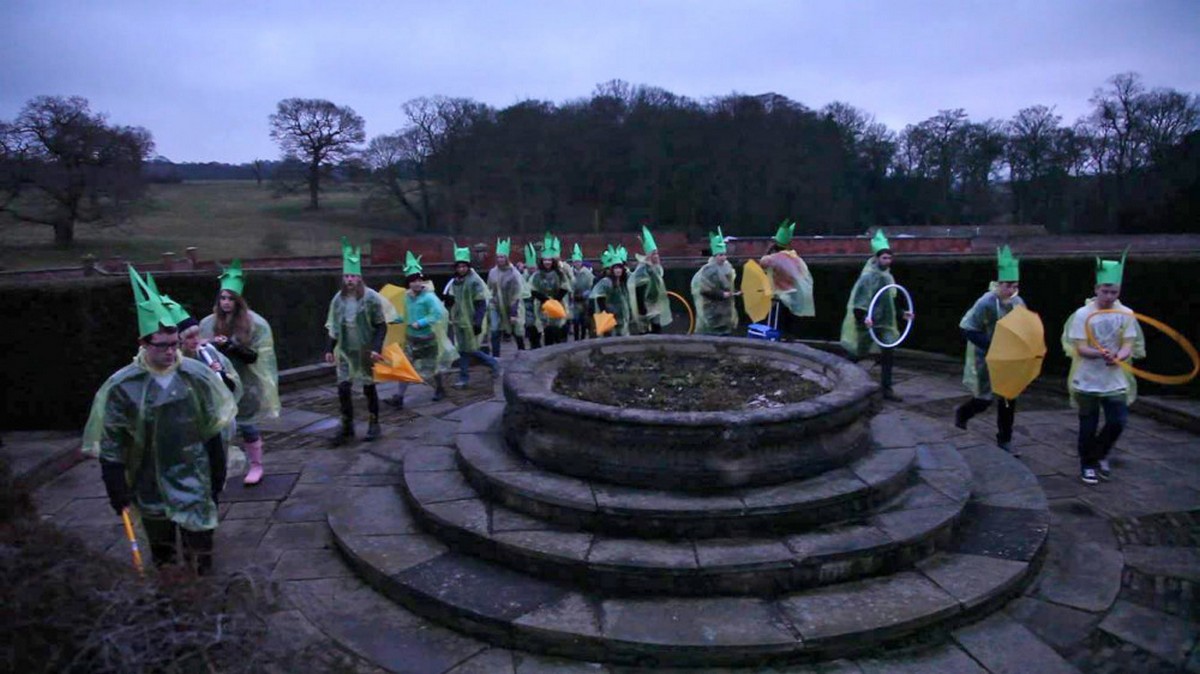 Pinatopia Mountfolly, 2013 Pavilion, Leeds, UK
Can you recommend a book film or podcast that you have been inspired by that transformed your thinking?
Book: Radical Happiness by Lynne Segal
Film: Bataaxalu Ndakaaru (Letter from Dakar, 2019, by Morgan Quaintance
Music: Kokoroko's Carry Me Home
Podcast: Kalki Presents: My Indian Life
Follow Harold on Instagram @harold_offeh Twitter @haroldoffeh and visit his website http://haroldoffeh.com
Please share this interview
And do subscribe to our newsletter for a monthly round-up of some useful creative hacks, insights, opportunities, and introductions. At the end of each month we host a free special 30 minute online subscriber event on Zoom, providing subscribers with the opportunity to meet and ask Ceri Hand questions about creative careers or in relation to mentoring.
The next informal Q&A session will be Wednesday 30 September 6pm-7pm  and newsletter subscribers will be sent an invitation a little closer to the time.
Feel free to email or contact us via socials @cerihand
Coming Next...
An interview with Sarah Cook, curator, writer and researcher based in Scotland. She is Professor of Museum Studies in Information Studies at the University of Glasgow.
She is editor of 24/7: A Wake-up Call For Our Non-stop World (Somerset House, 2019) and INFORMATION (Documents of Contemporary Art, Whitechapel and MIT Press, 2016) and co-author (with Beryl Graham) of Rethinking Curating: Art After New Media (MIT Press, 2010; Chinese edition 2016).