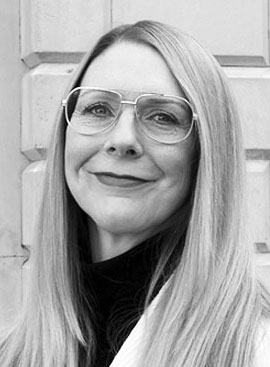 I was introduced to Connal Orton around 2008/2009 by Mark Doyle, who was running the North West Collector Development scheme for Contemporary Art Society. Connal was very supportive of my gallery programme, attended shows, visited artists studios and bought work, including by Matthew Houlding (see below). Connal is an award-winning creative, most recently at the BBC he has produced series 1 and 2 of All At Sea, (twice nominated Best Children's Comedy, BAFTA); Worst Year of My Life, Again and series 1-9 of 4 O'Clock Club (Best Drama, Kidscreen Awards; Best Children's Programme, RTS North; nominated Best Children's Drama, BAFTA).
Connal is an enquiring, creative, funny, and sincere art enthusiast, committed to engaging with artists, and delights in challenging, philosophical, political, and existential conversations. He has an infectious thirst for adventure.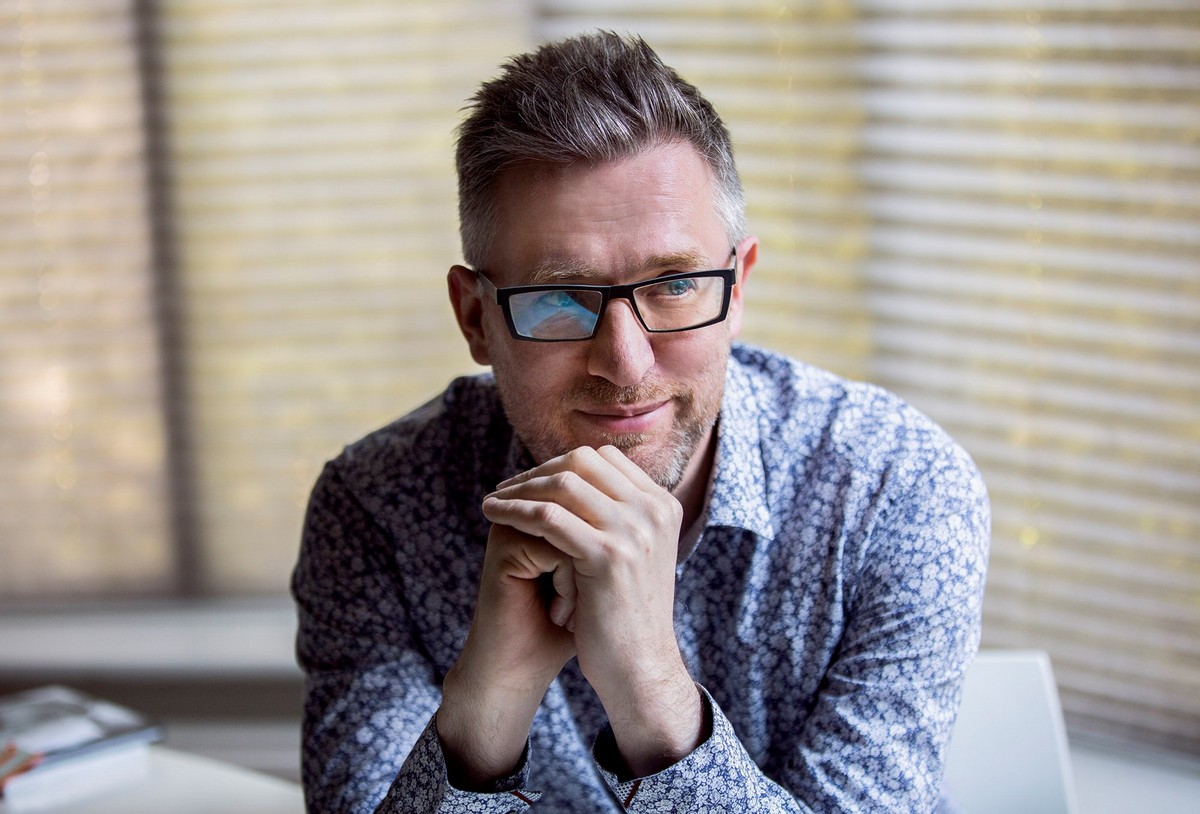 Connal Orton, Photo Lizzie Bayliss
Connal Orton lives in Manchester where he works as an Executive Producer in television, making comedy and drama programmes for children. Prior to this he worked as a theatre director, specialising in first productions of new plays, and has always made his living from being around and working with creative people. He started collecting ten years ago when joined the (sadly defunct) Regional Collector Development Scheme run by The Contemporary Arts Society, which introduced art enthusiasts to curator-guided tours of exhibitions, visiting interesting commercial galleries and studio visits with emerging artists.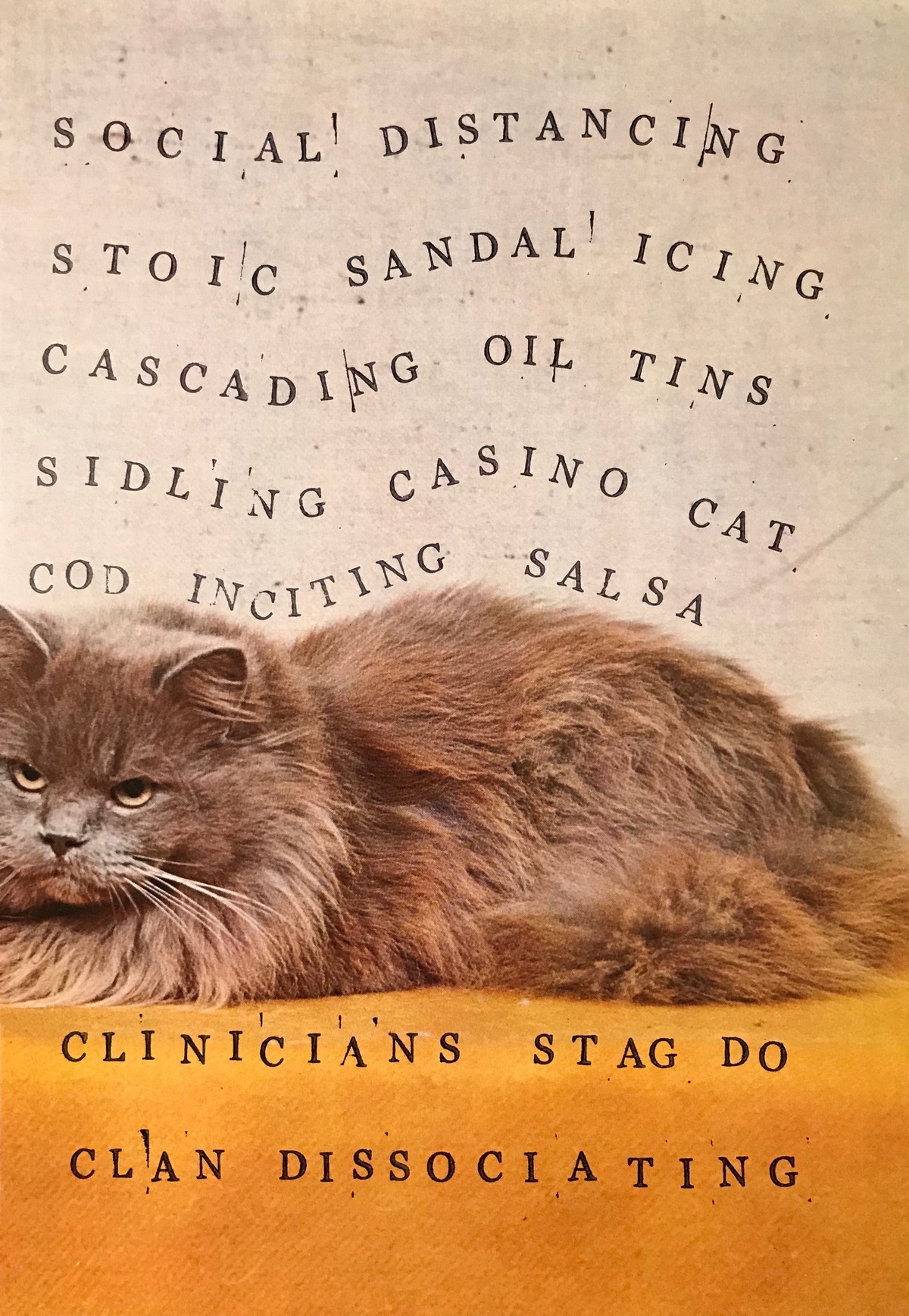 Nicky Hirst, Social Distancing 3, 2020, Rubber stamp ink on printed page, 250 x 180 mm, Image c/o the artist, Purchased as part of the Artists Support Pledge initiative
What are you doing, reading, watching or listening to now that is helping you to stay positive?
I'm lucky enough that a large chunk of my work is with script writers locked away at home, so that can carry on remotely. Having a structure helps enormously. Because my work is always so text-based, reading for pleasure can feel like a bit of a bus-man's holiday; but as work has gone a bit quieter, I'm attacking novels with gusto. I'm also watching loads of films. I seem to have a collecting bug in several areas, which includes a collection of about 3000 Blu-rays and DVDs. I buy far more than I usually have time to look at, so I'm doing some catching up on those. A group of us also choose a film to watch each week and have a Zoom chat about it. That with a few beers is the closest I've come to being down the pub – the thing I think I'm missing most (with family a close second). I'm listening to lots of music too as I work – mainly minimal dance music. 'Still' by Night Sea is an excellent discovery.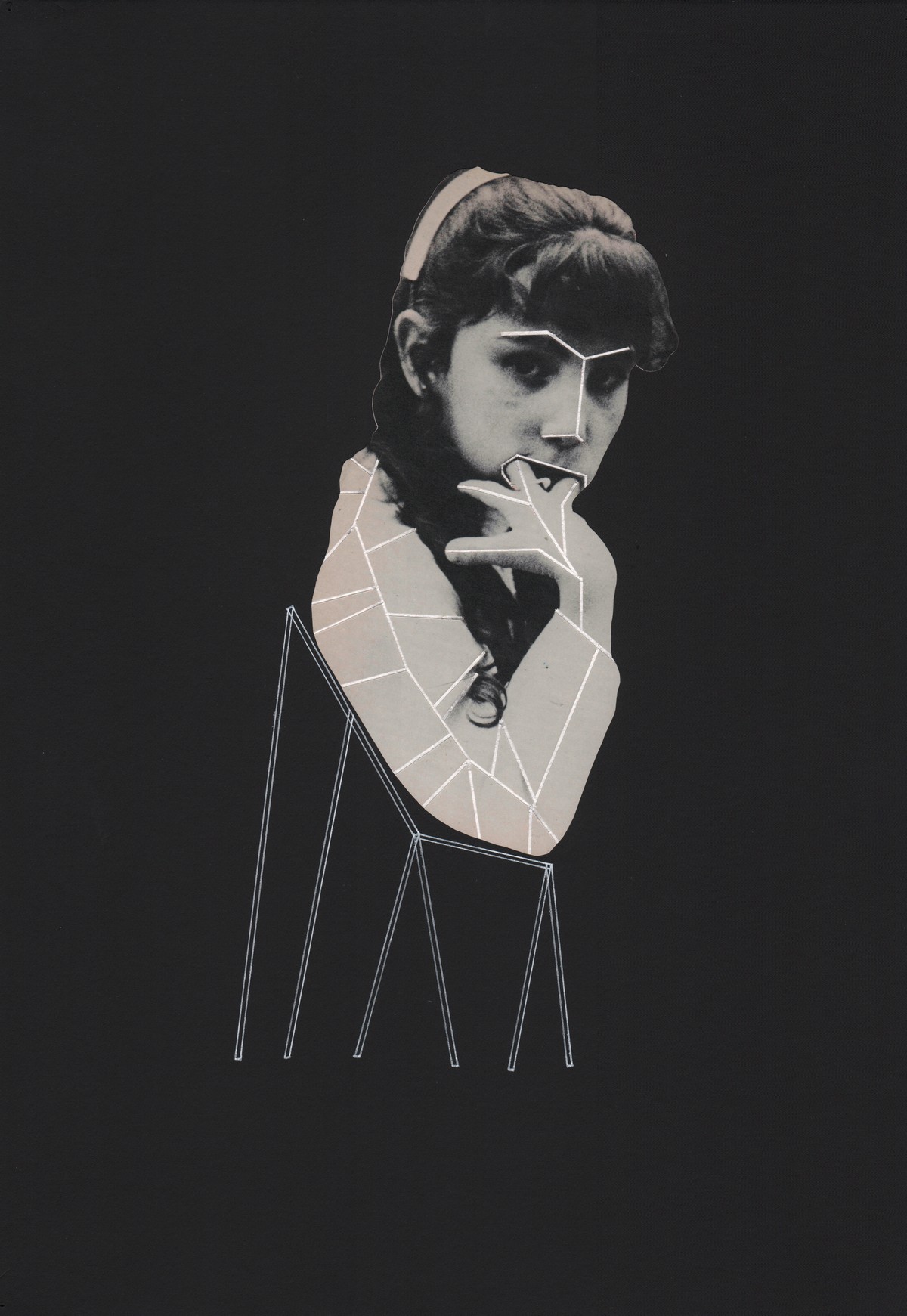 Eva Koťátková, Untitled, 2012, from the series Educational Model, Mixed media collage, 42x29.5cm, Image c/o the artist and Galerie Hunt Kastner
What are your core values and drivers that you bring to collecting artists work? What do you care about?
The most important thing is that I live with the work I collect, in my house, on my walls; so, I want work I'm going to have a long and interesting relationship with. I'm not driven by investment as such; but of course, the price of art is influenced by so many factors that it's important one pays for a work an amount that feels right for all parties. I value pieces I've acquired at student auctions for £100 as much as something I might have paid significantly more for. I do think the notion of a fair exchange is important to me and I often think about the precarious balance between affordability for modest collectors like myself and the sustainability of a business for the galleries and artists. With emerging artists I've always been a bit wary of 'patronage' as such. I think there's something wonderfully uncomplicated about paying an artist for something they have made. During lockdown it has been interesting to see how the Artists Support Pledge initiative has inspired a lot of artists to engage in the democratic dignity of this very simple transaction.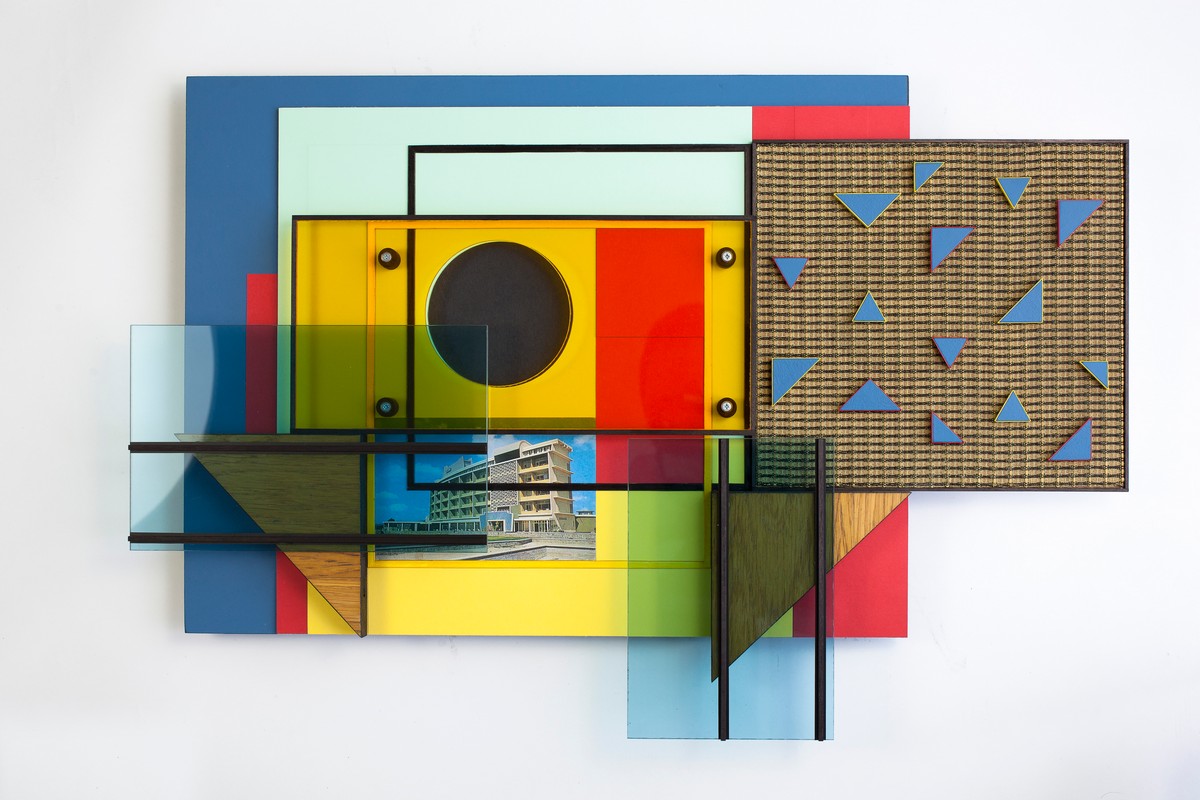 Matthew Houlding, Hotel Oceanic, 2011, mixed media, 62 x 41 x 5.5cm. Image courtesy the artist and Ceri Hand Gallery
What do you enjoy the most about collecting?
The conversations and relationships with artists and gallerists. I've been surprised and delighted by the social aspect that sits around an interest in contemporary art. My other passion is live music, but those communal experiences don't involve direct interaction with anyone else. In contrast, I've met loads of artists and gallerists I have quite regular contact with and see the work I've collected as a bit of a record of those interactions.
How do you discover artists and what factors contribute to your decision to collect an artist's work?
Discovering new work is usually the domino effect of some kind of link from someone I already know – an artist or gallery I know then shows someone else, or goes to an art fair and I go there to see them, then trip over other work I didn't know. I started quite local and regional, exploring across Manchester, Liverpool, and Leeds, and was lucky that this opened up to a more national and then international interest. Instagram is also great for encountering new artists. My budget and the increasing lack of space on my walls are the two biggest factors on what I continue to collect.
I try to avoid buying on impulse. I really mull things over. With time, some interests fade but others keep nagging away at me and grow stronger and stronger. That's tended to be the pattern particularly with the more expensive work I've bought, because I know that it's really got under my skin and I get to a point where I can't imagine living without it. On a couple of occasions, it's been two or three years building up to buying someone's work because the impulse to do so grows stronger and stronger until I can't ignore it.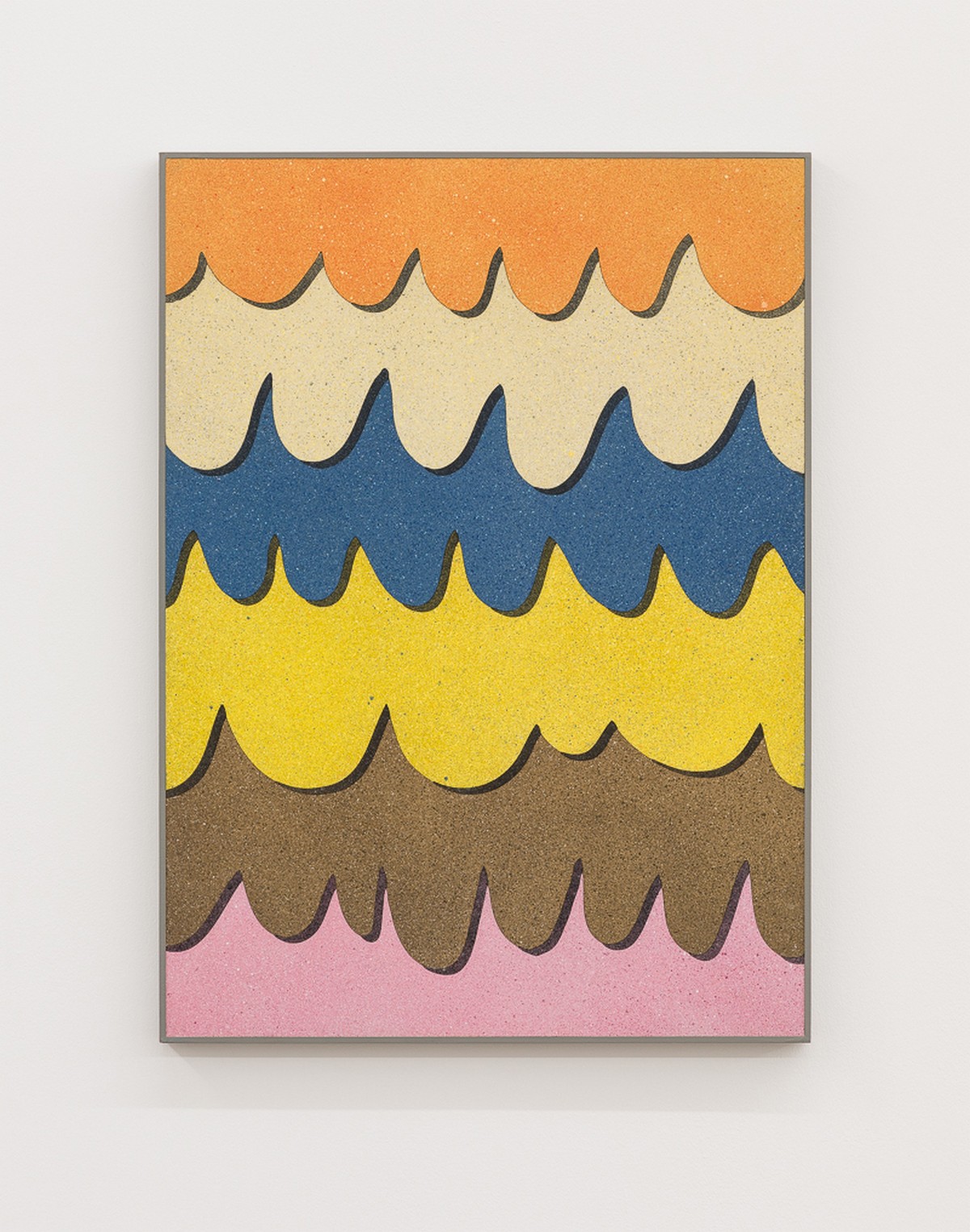 Rhys Coren, Cupid Cars, 2017, Spray paint, acrylic, and pencil on board, 22" x 16", Image c/o the artist and Seventeen Gallery, Photo Damian Griffiths
Do you have a focus in your collection?
I didn't set out with a strategy, but I can see certain themes running through it. I don't have any rules though. I think limits can help – a strictly limited budget really focuses the mind for example. I think my collection reflects a set of common themes, with some pieces that don't really fit in, but which caught my interest for some reason. But what I have has emerged organically rather than through sticking to collecting rigidly in set areas.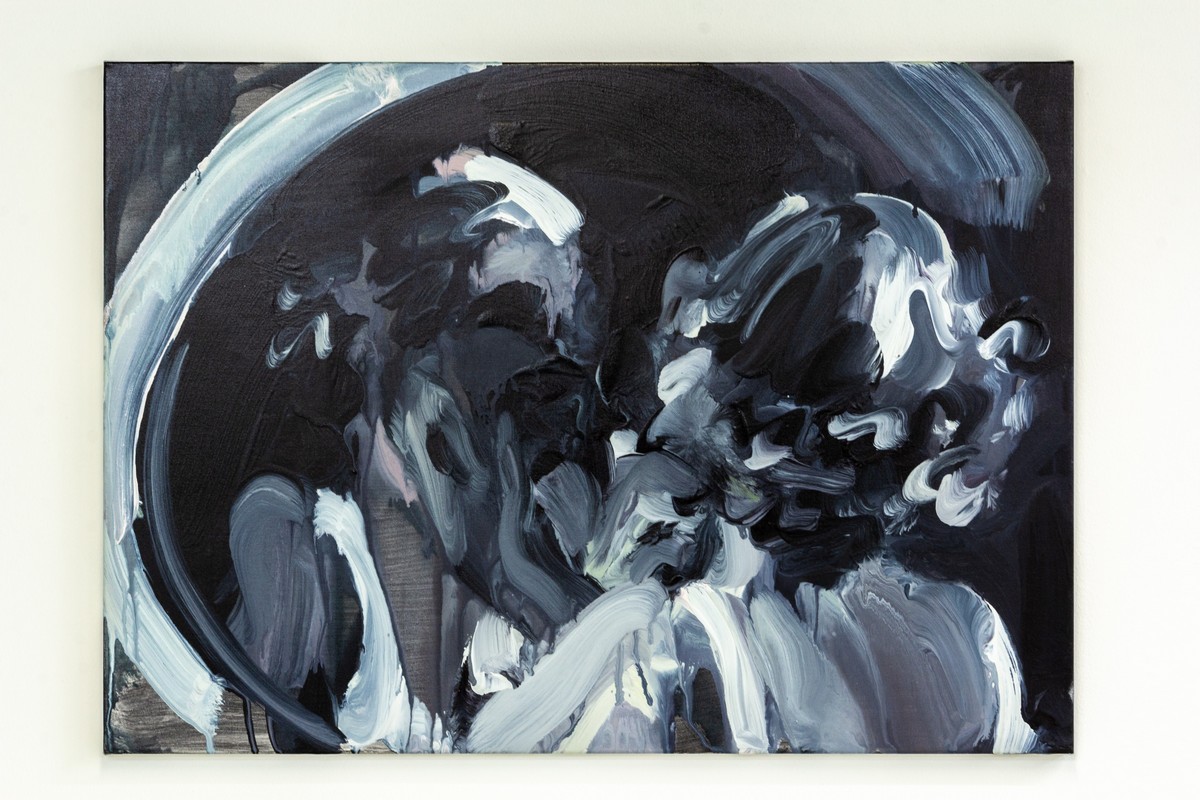 Laura Lancaster, Untitled, 2018, Acrylic on linen, 50 x 70 cm /19 3/4 x 27 1/2 in., Image c/o the artist and Workplace gallery
Can you describe the kinds of work that lights your fuse?
There are exceptions to all of this…but I have a lot of work with a conceptual element; interest in language, text, or information systems; abstraction, reduction, simplification. That makes it sound much more coherent than it really is!
What kinds of information & materials do you request to help you make the decision?
I do a certain amount of research, but overall, I'm collecting at a price point where engagement with the work is far more important than any kind of investment considerations. I'm ultimately driven by my own personal interest in and engagement with a work, so nothing else is as important as how I respond to the work itself.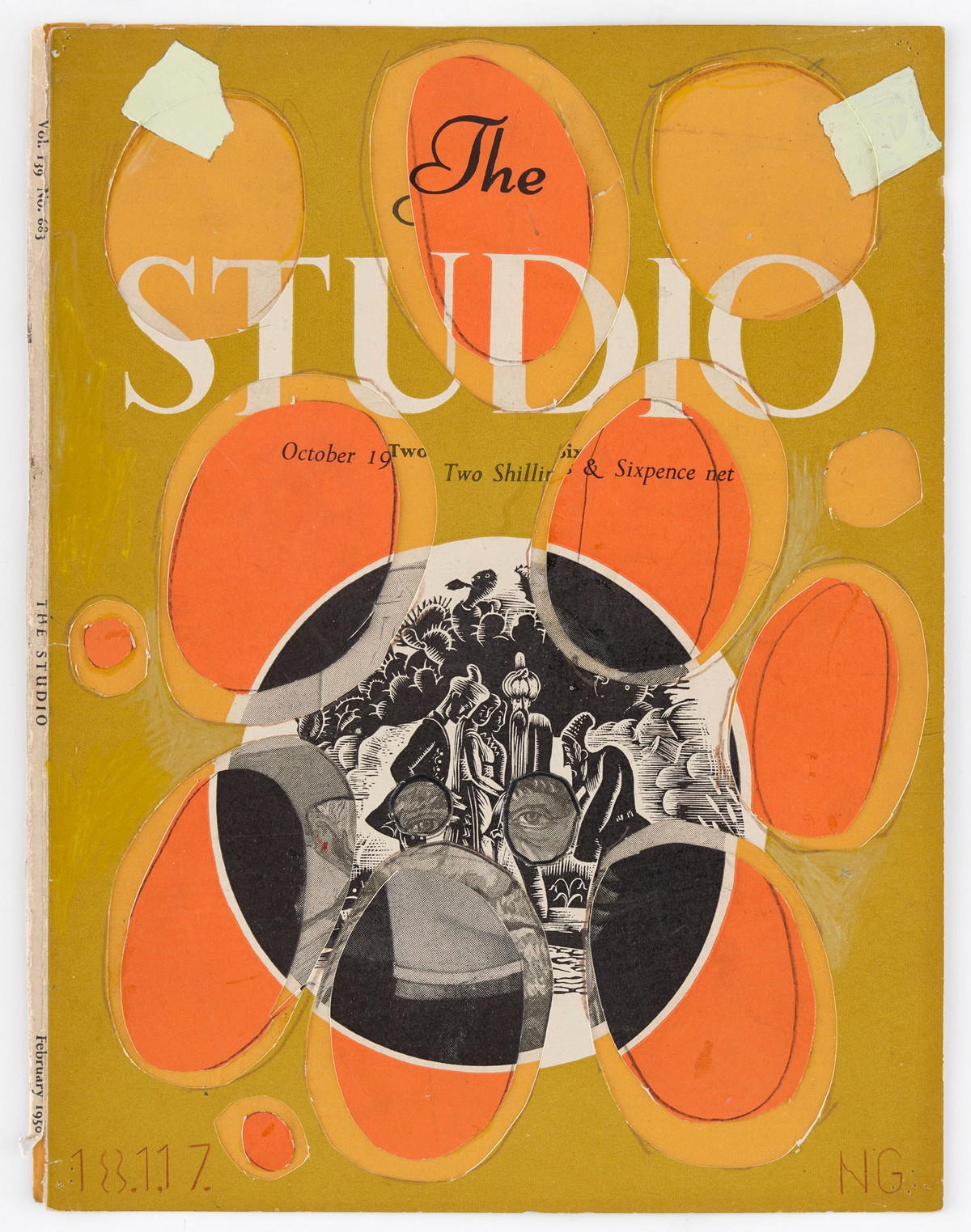 Neil Gall, Complex Negotiation, 2017, Pencil, gouache and collage, 24.8 x 19.2 cm, Images c/o the artist and Domobaal Gallery
Do you have a maximum budget (monthly? annually?)
Yes.
Do you stick to it?
No!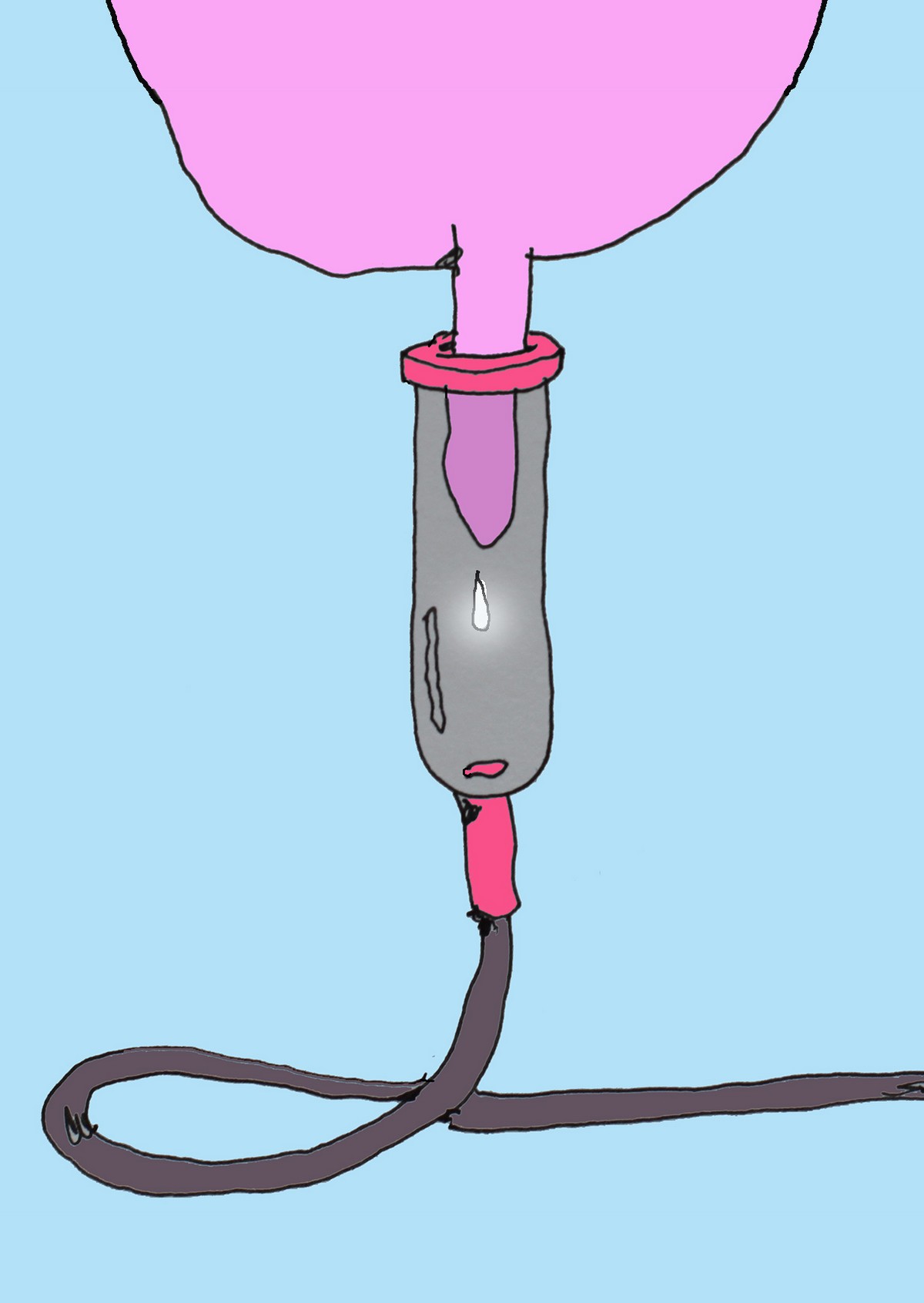 Edwin Burdis, 100, 2017, 100 digital Instagram drawings and collages, printed as 100 postcards, box, shelf, Image c/o the artist and Vitrine Gallery
If not, what kind of work has made you stretch?
As with all drugs and addictions, you build up a tolerance as time goes by. You push limits. I pay more now for a single work than I would have done five years ago.
Is it important to you to meet the artists you collect?
It's not vital, but I've met a lot of artists and overall, I really like it. I think a lot of the work I have represents the way the artist sees and engages with the world. I suspect I like the work because I recognise something they have seen and share elements of that world view too. It's like thinking you're more likely to be friends with a comedian you find funny than one you don't, because you come at things from the same perspective. It's finding people who can surprise you whilst also saying things you recognise and agree with. It's great when you get that with the artist as well as with their work.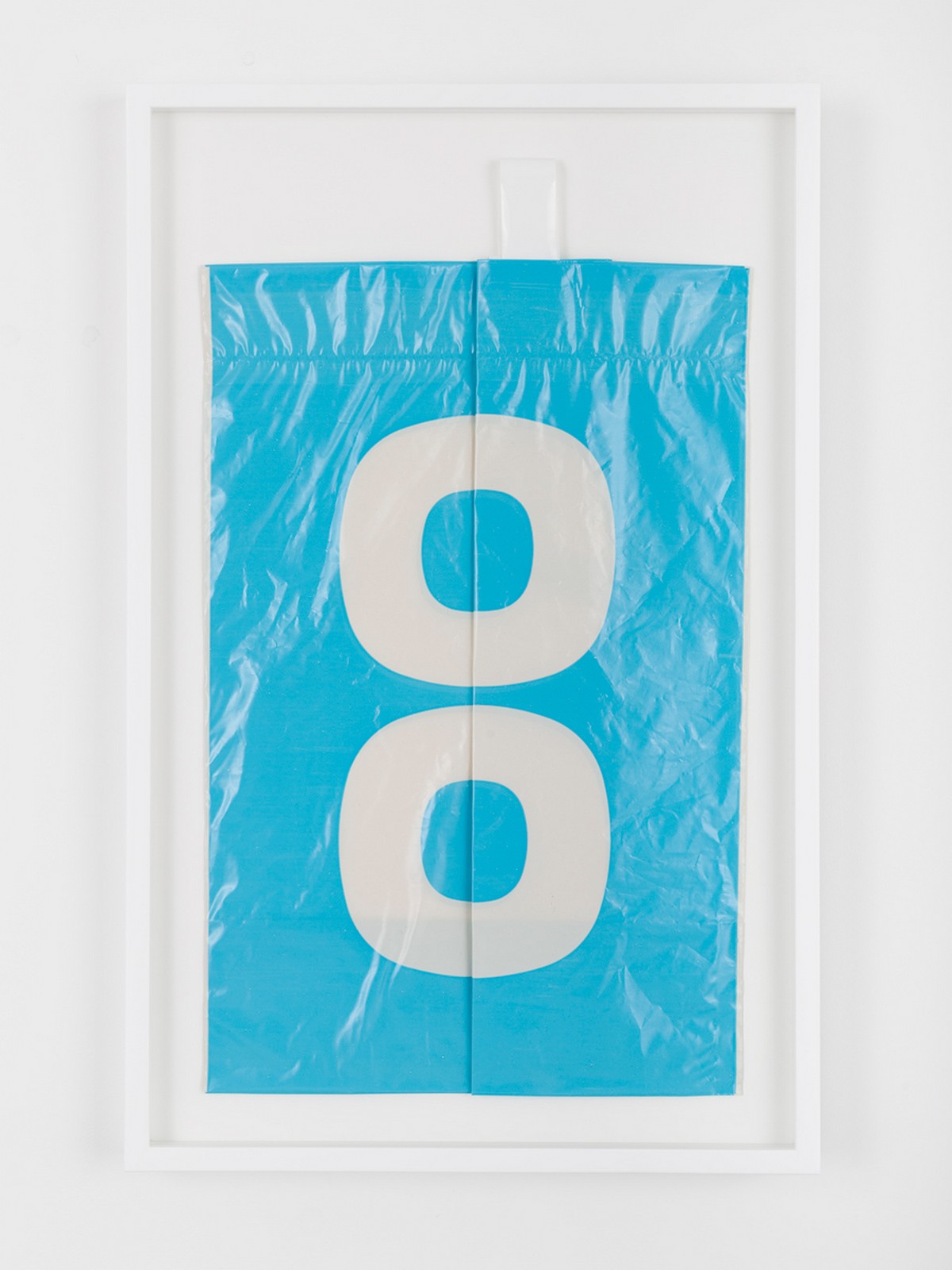 Leo Fitzmaurice,You Don't Say, OO, 2018, Folded plastic bag, 58 × 37 cm, Image c/o the artist and The Sunday Painter
If so, can you describe one of your most rewarding relationships with an artist - what factors made it enjoyable?
As one example, I really like the work of Leo Fitzmaurice – and I really like Leo too. I'd bought a small work of his in a charity auction before I ever met him. Then I saw his show that he won the Northern Art Prize with. I thought it was brilliant. I just emailed him direct and asked him some questions about it. The show had a series of projected photographs and I asked him if he'd ever considered printing them as limited editions. I think I touched a nerve on something he'd kind of been considering, exploring the photographs as objects, and my interest nudged him into doing it – and we agreed I'd fund the experiment and get some artist's proofs at a really reduced price. It was a great win-win arrangement that benefited us both, but it also meant we discussed the work a lot and it became clear I liked a lot of his work and he liked that I liked it. That led to meetings and a discovery that we saw the world in a similar way. I love how Leo notices things that it would be easy to miss. His work is incredibly simple really, and often his best work is the work he's done least too. I think he's a genius. He also has a lot of humour in his work which I really respond to. So, I've ended up collecting quite a lot of Leo's work over the years, and we cross over quite often for a pint and a chat, which encompasses his work, other artwork, and the world at large.
I know a few artists I met through their work initially whom I now think of absolutely as mates. That's the exception of course – but it enhances how I feel about the work.
What risks have you taken along the way? Any that you would not take again?
There are a couple of works that I maybe bought too impulsively that I don't love as much as others. I've learnt that I'm better when I take my time.
Where do you show and store your collection? What environmental factors do you take into consideration and have you had to make any changes to accommodate these considerations?
Everything I have is at home. Size is a factor. Also, I have two nosey and clumsy cats and so work hung on the wall is really the order of the day. The lack of wall space has influenced my collecting strategy a bit in the last couple of years – I buy less and so I approach my budget limits for individual works differently. I guess that make me think for even longer and more carefully about buying. It means I'm probably collecting artists at a slightly different stage of their career than I was a few years ago.
Follow Connal on Instagram @connalo
Please share this interview
And do feel free to email or contact us via socials @cerihand