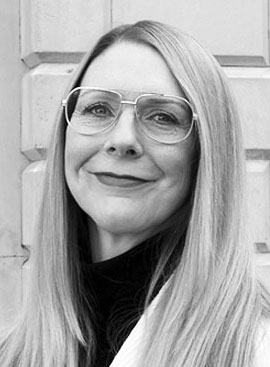 I first knew of Beth Bate when she was Director of Great North Run Culture (2004-2015), running an annual series of contemporary arts projects, events and exhibitions, celebrating sport and art. Beth had a great reputation for commissioning and supporting brilliant artists, including Iain Forsyth and Jane Pollard, featured in my first blog post. I knew that she was responsible for creating a positive experience for artists, establishing collaborative partnerships, and raising money to enable them to make ambitious work for new contexts in the North.
I vividly recall meeting Beth in 2013, at Bedwyr Williams' exhibition The Starry Messenger, at the 55th Venice Biennale. I was representing Bedwyr at the time and was thrilled to have supported him and the Wales in Venice team in delivering such a fantastic exhibition. Beth brought a group with her to see the show and it was such a pleasure to be greeted by her with such warmth, enthusiasm for Bedwyr's work and recognition of the efforts that had gone into making the show and launch event. I have since learned that Beth is always a joy to both meet and work with.
She is passionate about helping artists realise their vision and is committed to the importance of art and creativity for all. She is kind and generous with all she meets, putting people at ease with a great sense of humour and can-do approach to getting things done.
I had the pleasure of working with Beth when I was at Simon Lee Gallery, supporting artist Clare Woods on her solo exhibition at DCA. I also loved visiting Beth's fantastic two-site exhibition with Mark Wallinger at DCA, Dundee and Fruitmarket Gallery, Edinburgh. She is a tour-de-force and her responses below reflect that she is up for making change happen, fast.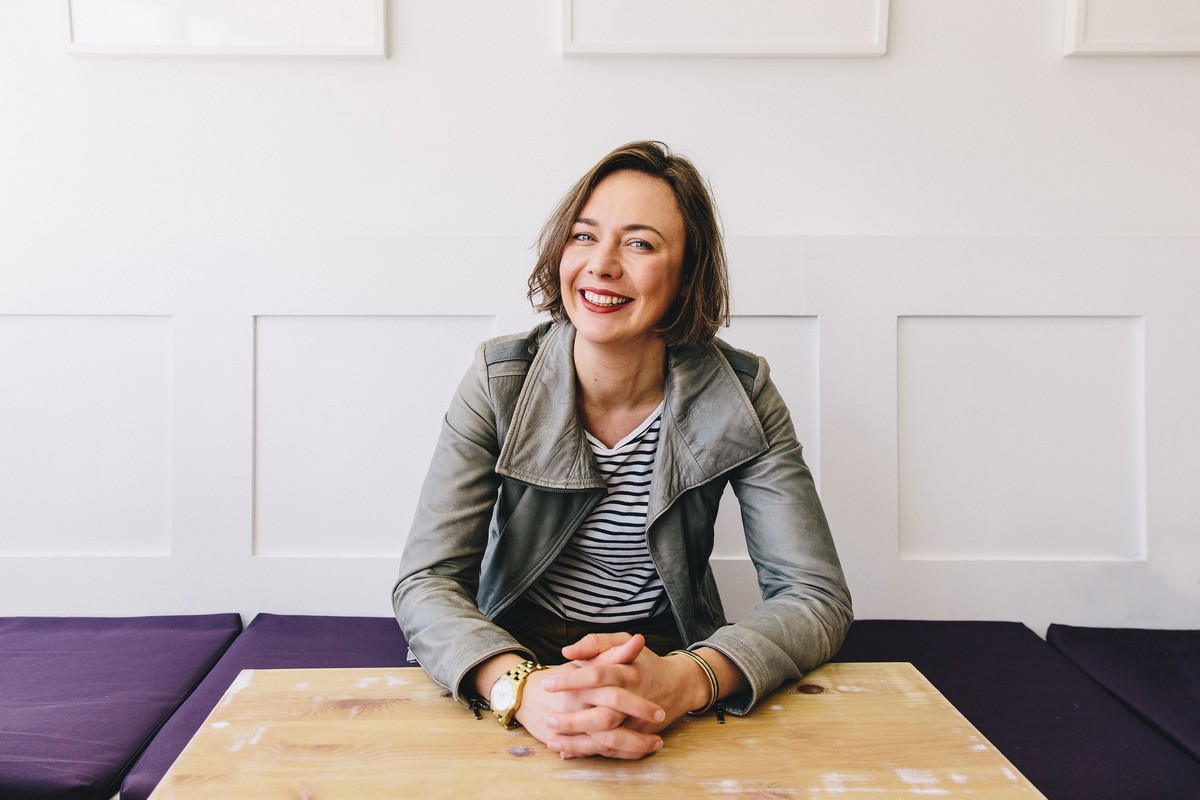 Beth Bate, Photo Caroline-Briggs.
Beth is Director of Dundee Contemporary Arts, home to contemporary art galleries, a two-screen cinema, a print studio, learning and engagement programme, shop, and café bar. Beth was a member of the British Pavilion selection panel for the Venice Biennale, now postponed to 2022, and is a Trustee of Edinburgh Art Festival and a member of the Scotland Advisory Committee for the British Council. She was a Fellow of the Clore Leadership Programme in 2014-15.
What are you doing, reading, watching or listening to now, that is helping you to stay positive?
My concentration has been fairly shot over the last few months and the large novels in my reading pile remain unfinished. Instead I've found short stories and poems more accessible and rewarding. I've enjoyed Miranda July's No one Belongs Here More Than You and Olivia Laing's Art In An Emergency. DCA's Head of Exhibitions Eoin Dara gave me a book of Leonora Carrington's short stories for my birthday which lifted my mind into other imaginative spaces, and it was a joy to reread Edwin Morgan's work in what would have been his centenary year.
Since lockdown, I realised how much of the film, TV, and music I usually consume is done whilst travelling. Being at home with my partner and children over these months means this changed. When Disney+ launched, we started to watch all The Simpsons from the start, which is the best family-unifying TV, and heavens knows we've all needed a good laugh now and then. DCA's Head of Cinema Alice Black recommended Babylon Berlin to me which I'm a little obsessed with. It's a fantastically well written, grimy detective thriller set in the Weimar Republic, with music by Bryan Ferry.
I have been shielding for quite a while now, so my connection with the outside world has been quite problematic. As soon as guidance allowed, I started cycling again. I was training for some events this summer which aren't happening now but being able to get out and exhaust myself again has been hugely important. I'm currently back at my parents in the Black Mountains in Wales and rediscovering the landscape here, on two wheels, has been special. I'll be taking part in the Rapha Women's 100 in September – focusing on a challenge keeps me positive.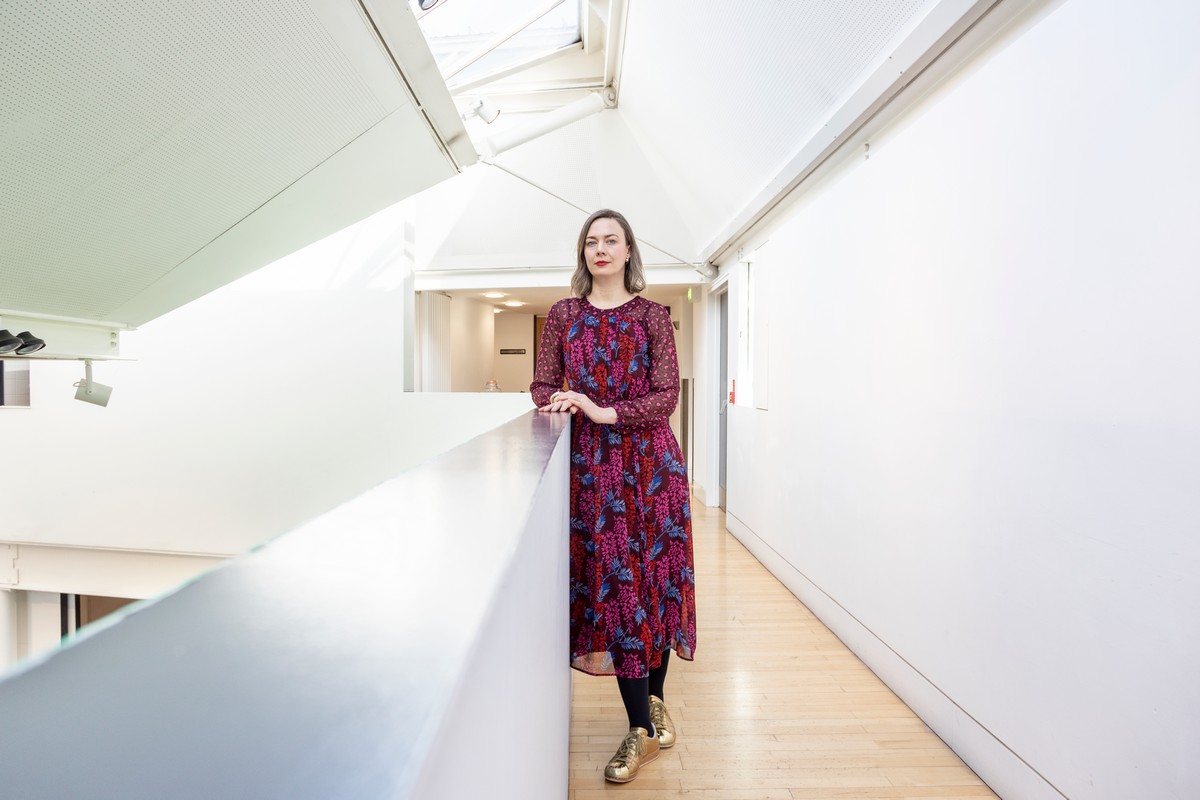 Beth Bate, Photo Alberto Bernasconi
How have recent world events affected your ideas, processes, habits, ambition, or methodologies?
My brain doesn't really work in terms of formal methodologies, but ideas come thick and fast. I've been reflecting on resilience – on what it takes to make it through extremely difficult circumstances, how we remain strong whilst both accepting and showing vulnerability. I've also been considering care – how we act on what others need and, importantly, how we listen to our own needs. The only way to make it through these extraordinary circumstances has been to listen and communicate carefully and to be accepting of where people find themselves. I'll hold onto these reflections long after we reach the next normal. I've thought a lot about why we need arts institutions and what we have lacked throughout lockdown. We have long been able to use technology to facilitate elements of cultural engagement and I have sometimes enjoyed being able to stay in touch with what's happening in this way. But it is the proximity to art and other audiences that many of us have missed. I've particularly been thinking about how important it is that we ensure that this physical experience is accessible to as many people as possible, and how we continue to embrace digital solutions to ensure that those who can't visit venues can still have meaningful engagement with art.
What will you do more of?

I will really, truly appreciate what it means to have a shared, collective experience with other people. I find the thought of sitting in a cinema, or being in a gallery, with others, albeit at a distance, is hugely moving. I will love the lines in faces, the folds in clothes, the tones in voices around me – all the things I have missed so much over this period.
What will you do less of?
I will be less likely to think that change isn't possible – that significant shifts must take time. They can do of course but we've also seen over the last few months that huge, vital, cultural change can start very quickly, and that those of us who can be part of effecting change, who have power and privilege, have a responsibility to keep making that happen.
What are your core values and drivers that you bring to your work? What do you care about?
I believe that art and culture can change people's lives for the better – as artists and as audiences. I had first-hand experience of this as a teenager where cultural engagement, particularly through youth theatre and a couple of key gallery visits, totally changed my life and what I thought was possible. Everyone should have that opportunity. I care about working with committed people to make things happen, whether supporting artists to make projects, building relationships to keep growing and connecting, bringing work to audiences, amplifying voices that are often overlooked, fundraising to develop what we do, because I believe in it – it's all part of it.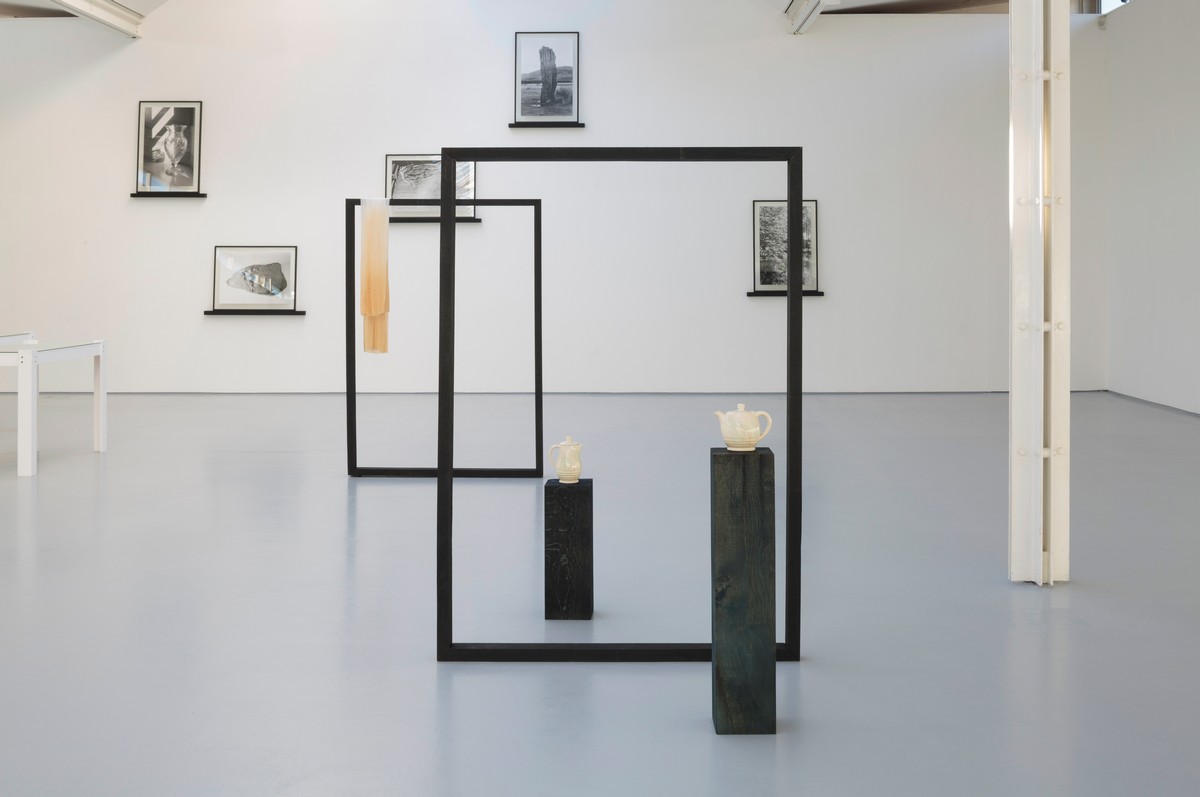 Lorna Macintyre, Pieces of You Are Here, 2018, DCA, Photo Ruth Clark
What would you like to be remembered for?
For getting things done, for having clear ideas, for listening to others, and for making a top notch negroni.
What do you think that art institutions should provide artists and the public?
Our responsibilities lie squarely with artists and the public: our role is to support artists to make their ideas manifest, and to provide safe, welcoming spaces, open to everyone to encounter art. Through this, people can engage with ideas, challenges, connections, new ways of thinking and being, reflections on how we move through the world, and perhaps also the pleasure of responding and making their own art. And yes, art institutions should provide… but we also need to listen and act on what we hear. These relationships with people are what keep us vibrant and relevant.
What would you hope that people experience and learn from visiting your organisation, or one of your exhibitions or events?
First and foremost, I would hope that they enjoyed their time, that they found it interesting. I would want them to feel looked after, and that they'd have encountered something that they might not have otherwise – a view, an idea, a glimpse of the world, whether it's on a quick ten minute walk around the gallery on a lunch break, or a longer experience, an event or screening.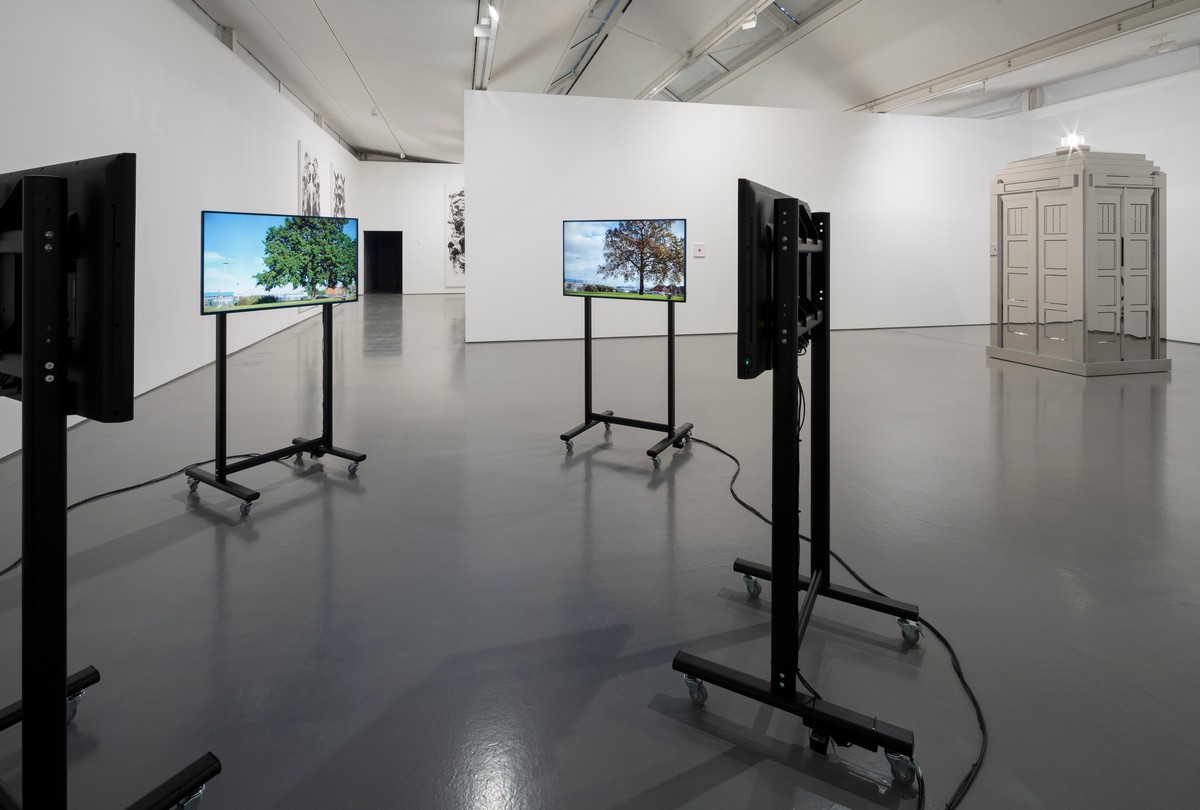 MARK WALLINGER MARK, 2017, Installation view, DCA, Photo Ruth Clark

What kind of change would you like to be responsible for now?
I want to work harder to address people's access needs. There are some individuals and organisations who do this brilliantly. But for every one that does, there are so many more that don't. We are now all adapting our buildings and programmes to make them safely accessible for as many people as possible, in a way that was hitherto unimaginable. If an institution now said, "Don't visit us if you are in a vulnerable health group, we can't afford to keep our building as clean as you need", there would be understandable uproar. Yet the costs and effort involved in making some public places fully accessible have been used as reasons – as excuses – not to do so for years. Disability and access campaigners have long been making the case for change and, as a sector, we have, frankly, not been very good at listening. Now we all have shared access needs and we all want to know what organisations are doing to keep us safe when we visit: let's take that listening and learning, and make sure we are welcoming to everyone.
Shonky: The Aesthetics of Awkwardness, 2018, Guest curated by John Walter, Installation view, DCA
What methods do you use to develop, test, or scope your ideas?
After reading Susan Cain's book Quiet a few years ago, I realised I am a classic extrovert who needs time and solitude to recharge and recoup. My quiet time, alone, particularly when swimming or cycling, is when my thoughts settle and start to form into ideas and plans. It's then important that I'm able to discuss these with people I trust and who understand how I work. Having a brilliant team at DCA is central to this, and there are others in my wider network who I can take ideas to for development and feedback – or immediate consignment to the bin.
How do you discover artists and what makes you finally decide you want to work with an artist?
It's a combination of reading and online research, of visiting exhibitions, biennales and degree shows, of word of mouth… it's rare that I would visit somewhere in any capacity and not seek out an exhibition or do a studio visit. And as for what finally makes me want to work with someone, there is no set formula. The quality of the work is foremost. But the relationship with an artist is key. Sometimes this will develop over months and years until we find the right project to make together. There are artists I wanted to work with when I first arrived at DCA in 2016 whose shows will be realised this year, and next. Other times it's instantaneous and we can make something together very quickly, which is exciting. It comes down to the connection and relationship, to how the work will connect with our audiences, and to a balance within our overall programme.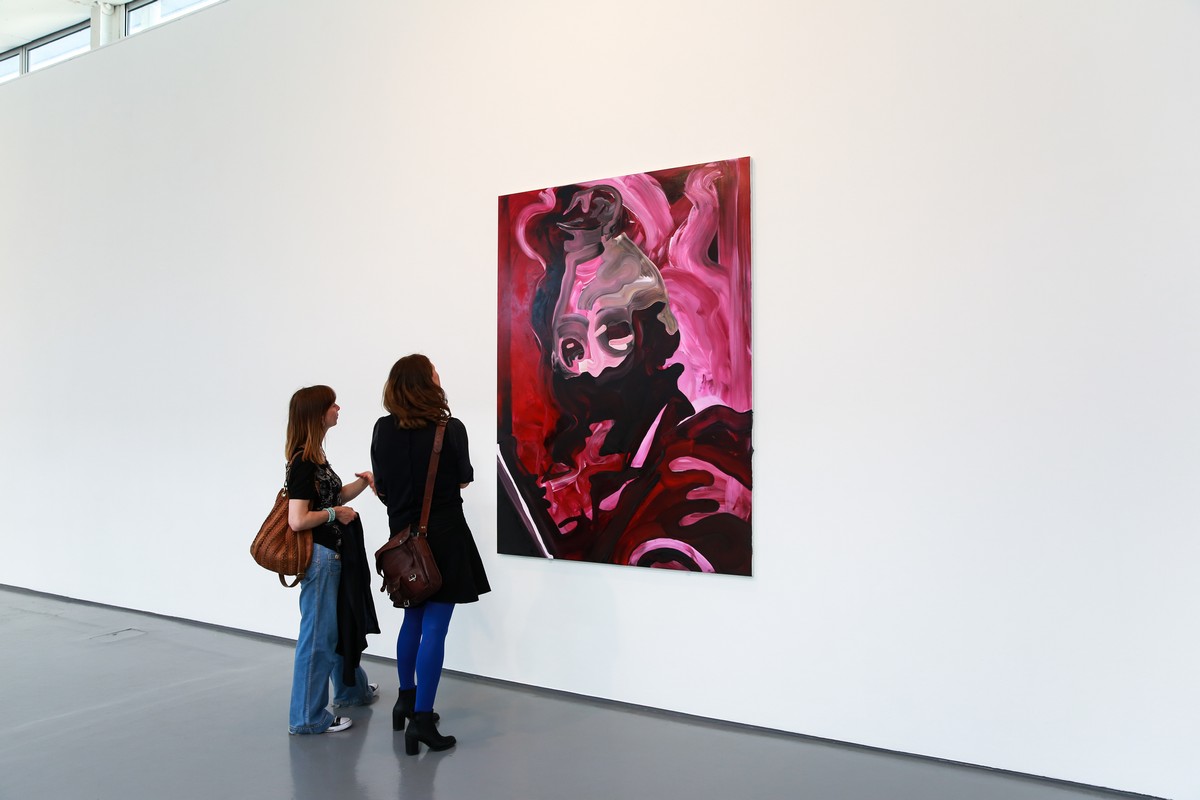 Clare Woods, Victim of Geography, 2017, DCA, Photo by Erika Stevenson
What is one of your personal favourite exhibitions or events you have curated and why?
This is incredibly hard to choose because I am immensely proud of the programme that we have delivered at DCA. Clare Wood's solo show Victim of Geography in 2017 was very important to me – it was the first time DCA had presented a major painting show and a solo show by a woman for some time, and it saw the start of a significant balancing of the programme in a number of important ways. The publication we made with poetry by RW Paterson and a text by Anouchka Grose also marked a shift in how we work with writers and has developed into an important strand of commissioning experimental writing. Another important favourite was Alberta Whittle's show How flexible can we make the mouth in 2019, for which Alberta was awarded a Turner Bursary by Tate just a few weeks ago. Alberta spent time in DCA Print Studio, developing work for the exhibition with our Head of Print Studio, Annis Fitzhugh, and talks wonderfully about how that specific, supportive environment played an important role in the development of her practice and the show. It's a brilliant example of how we can support artists and the impact their work goes on to have.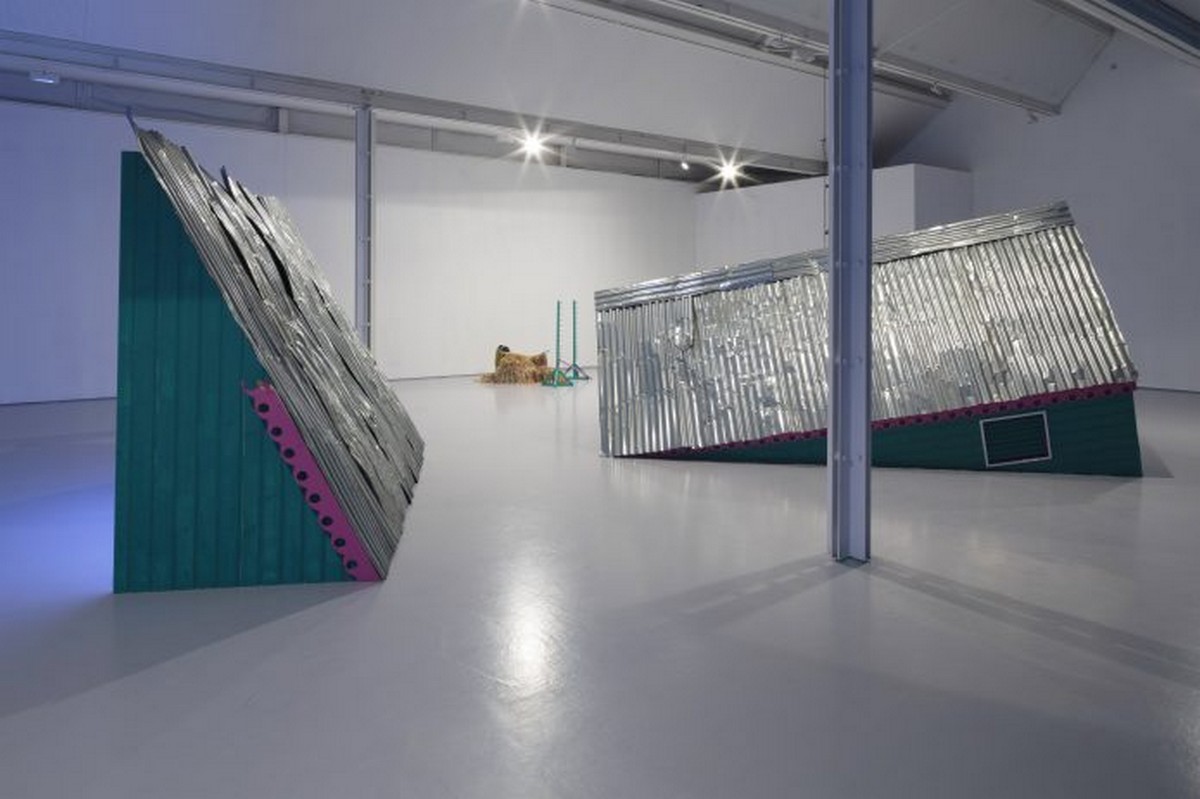 Alberta Whitle, How Flexible Can We Make the Mouth, 2019, DCA, Photo Ruth Clark

Which organisations, institutions, or leaders (from arts or business) do you draw strength and inspiration from?
I draw strength and inspiration from all sorts of places and people. I was a Fellow of the Clore Leadership Programme and my cohort are a huge source of support – leaders in their fields, who know me far too well, who I can always turn to. My best friend Abigail Priddle, who I met on our first day at university, is a Commissioning Editor at the BBC, and is a rock and a sounding board. Within Scotland, Tessa Giblin from Talbot Rice Gallery, Sam Woods and Fiona Bradley from Fruitmarket Gallery, and Katrina Brown from The Common Guild, have all given me strength and inspiration- our various negroni and martini fuelled Zoom sessions have energised me and, importantly, made me smile. Mark Ball, Creative Director at Manchester International Festival, and Maria Balshaw, Director at Tate, are old friends and have been on the end of the phone to help with dilemmas, which I'm always grateful for. Artists Alberta Whittle and Clare Woods are huge sources of inspiration – their determination and resilience, their care and openness, and their intelligence and wit.
What would you hope that people experience and learn from seeing one of your exhibitions or events?
First and foremost, I would hope that they enjoyed their time, that they found it interesting. I would want them to feel looked after, and that they'd have encountered something that they might not have otherwise – a view, an idea, a glimpse of the world, whether it's on a quick ten minute walk around the gallery on a lunch break, or a longer experience, an event or screening.
Do you have any advice for artists working with curators?
Be clear about what you want; ask for advice and support when you need it; work with organisations that will support you and reflect your values, who are proud to work with you and champion your work.
Follow Beth on Instagram @bethbate @DCAdundee and on Twitter @beth_bate @DCAdundee and visit www.dca.org.uk
Please share this interview
And do subscribe to our newsletter for a monthly round-up of some useful creative hacks, insights, opportunities, and introductions. At the end of each month we host a free special 30 minute online subscriber event on Zoom, providing subscribers with the opportunity to meet and ask Ceri Hand questions about creative careers or in relation to mentoring.
This month's event will take place on Friday 31 July at 11am.
Feel free to email or contact us via socials @cerihand