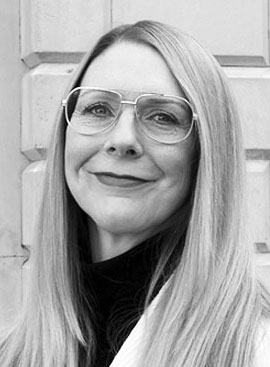 I was introduced to the inspiring change-maker Zerritha Brown by Dhikshana Pering, Head of Engagement and Skills at Somerset House.
I was immediately struck by Zerritha's creative vision, her genuine desire to create opportunities for others and to platform the contribution of creative pioneers. She has a passion and commitment to effecting long-lasting social change through care, collaboration and co-production. She is warm, engaging, yet charmingly humble and self-effacing, which is admirable given her powerhouse credentials.
Zerritha hatches dynamic projects with creatives and audiences, rooting them in the community and contexts in which they are conceived, and they resonate way beyond their delivery date. She is a master of taking people with her on a wild and wonderful journey of creative exploration, guaranteeing outcomes that creatives, communities and global audiences connect with.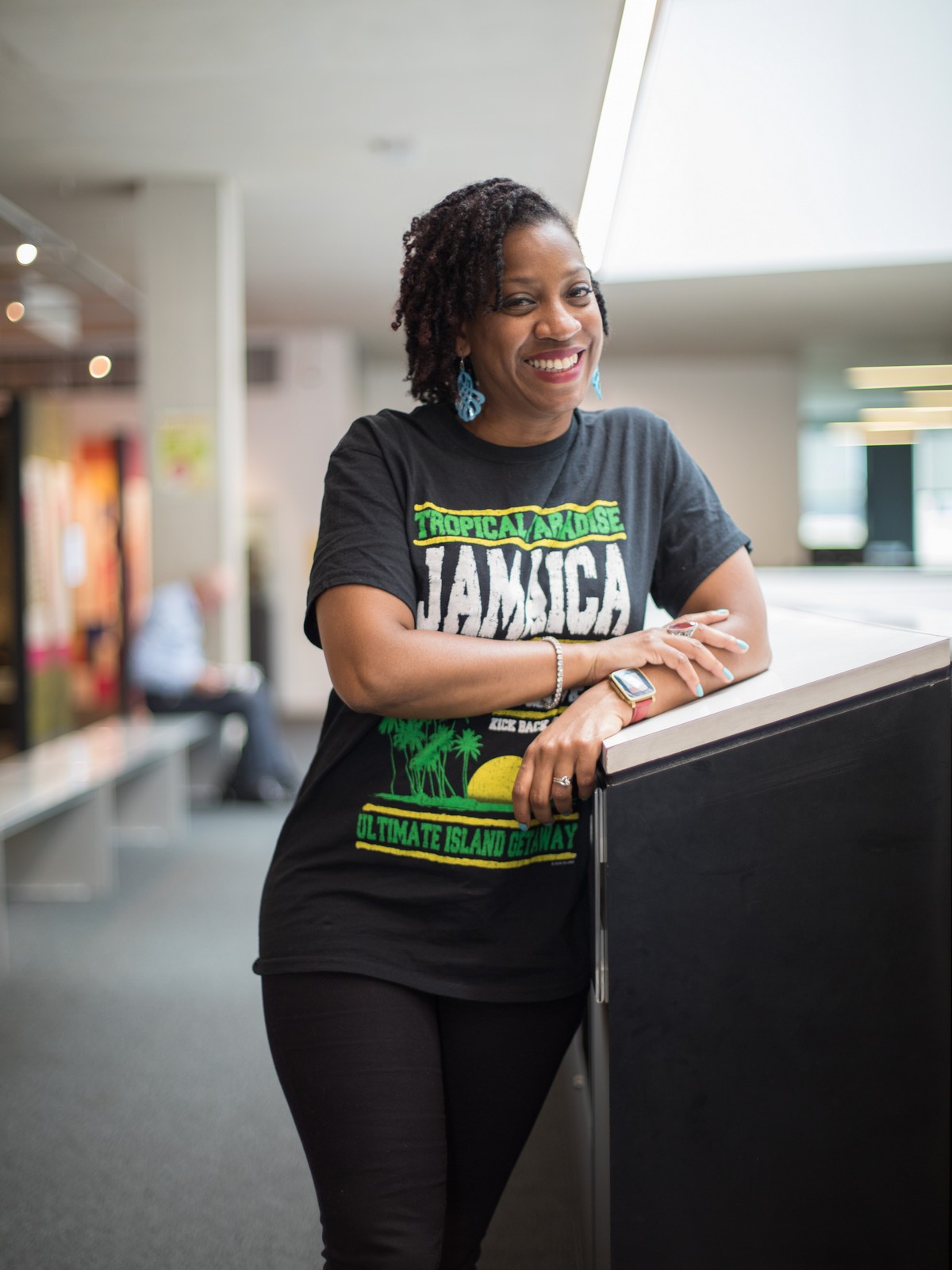 Zerritha Brown, Photo Roy Mehta 
Zerritha Brown is a Cultural Producer, Arts Manager and Leader with 20 years' experience in community and participatory arts and large scale events. Over the last 10 years she has led on culture for Brent Council, most recently leading the production of the Brent 2020 No Bass Like Home digital archive and online festival, which captured the borough's reggae history through community stories, as well as the Windrush 70 exhibition, a heritage project co-produced with the community to celebrate the contributions of the Windrush community in Brent.
Her previous roles at Brent include Cultural Operations Manager responsible for the artistic and operational management of the new £10m flagship library, museum and cultural centre and London 2012 Manager for Brent responsible for the development of the borough's Cultural Olympiad programme and implementing the 2012 Olympic torch relay route and community engagement activations.
A Clore Leadership Programme Alumni, she is passionate about equality and access and committed to creating deep and meaningful engagement which effects lasting change.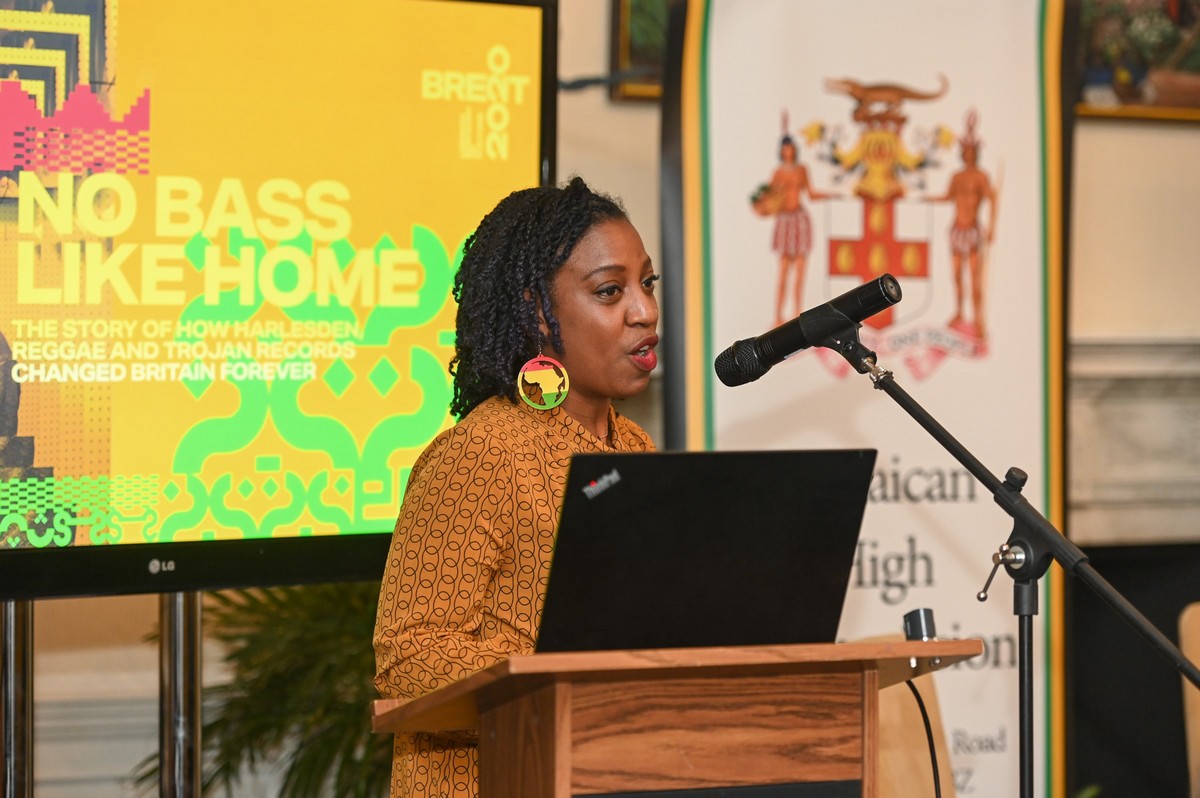 Brent 2020 No Bass Like Home, Digital Archive Launch at Jamaican High Commission February 2020, Photo c/o Brent Council
What are you doing, reading, watching, or listening to now, that is helping you to stay positive?
I love listening to music, it nourishes my soul and keeps me positive. Reggae music, house and garage and cheesy 80's classic, all take me to happy places, connecting me to my youth, friends and family.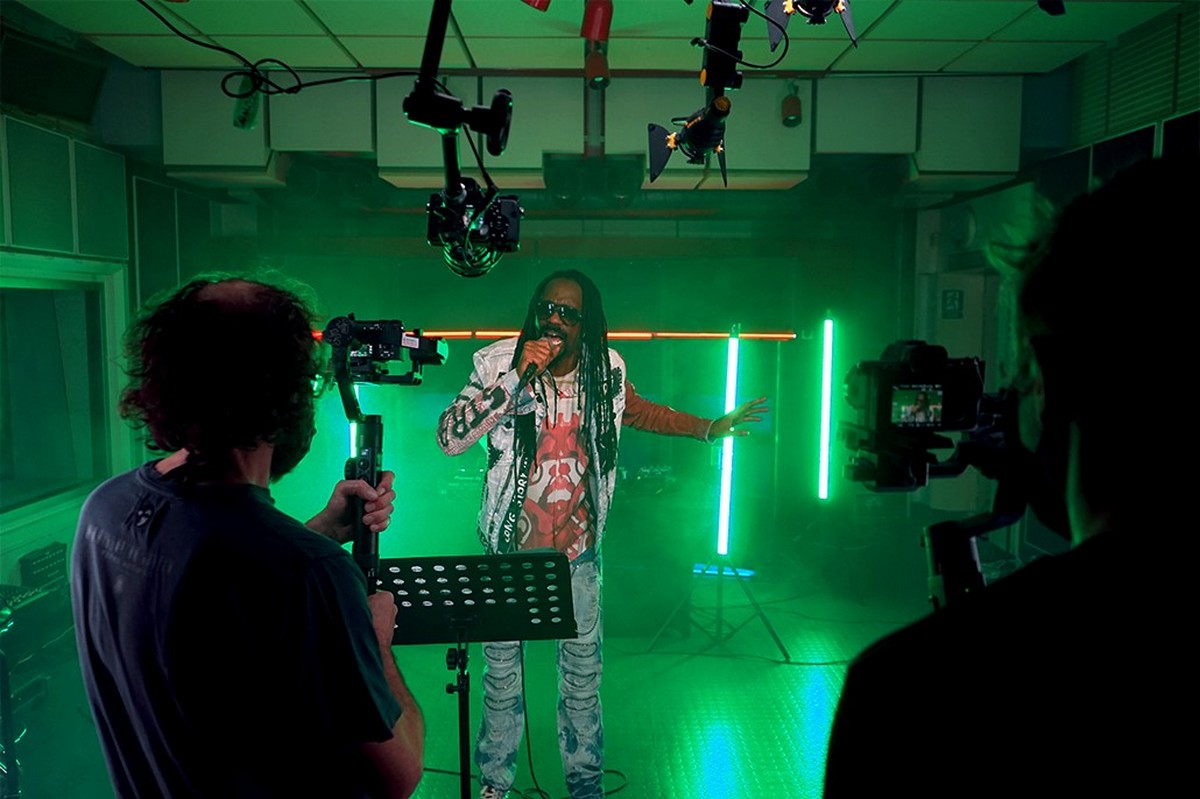 No Bass Like Home Online Festival, General Levy behind the scenes, November 2020, Image Credit Brent 2020
What are you working on right now?
Leading on the legacy of Brent's London Borough Culture, embedding culture across the organisation and continuing to build a cultural coalition across the council, with partners and the wider community.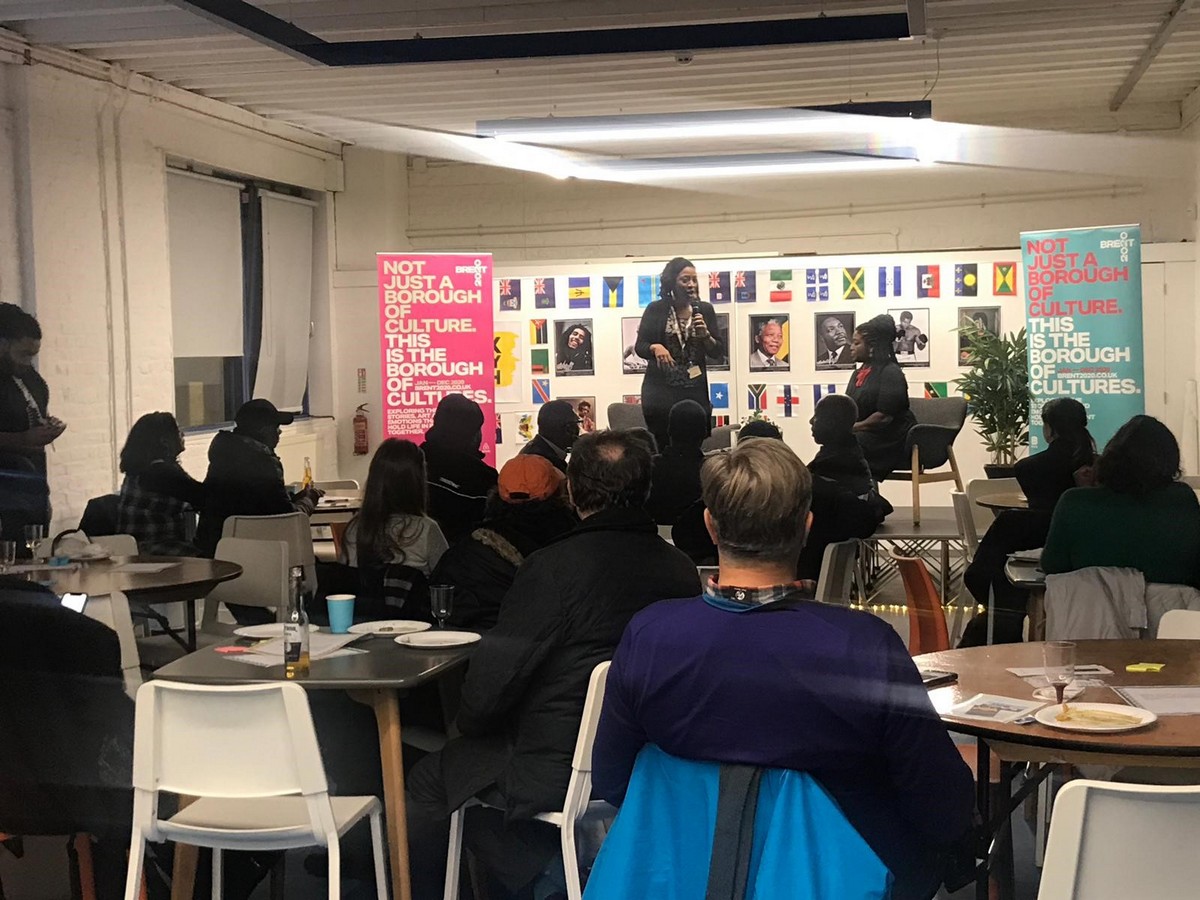 Brent 2020 No Bass Like Home Bass Rewind Engagement Event, November 2019, Image c/o Zerritha Brown
What are your core values and drivers that you bring to your curatorial work? What do you care about?
I am passionate about communities, representation and inclusion and I'm committed to creating deep and meaningful engagement which effects lasting change. I love uncovering hidden histories and working with the community to create an artistic response. Over the last few years my practice has been focused on documenting black British history in Brent through the Windrush 70 exhibition and most recently the Brent 2020 No Bass Like Home digital reggae archive and online festival. At the heart of both projects was building meaningful relationships, embedding the projects in the community whilst connecting with nationally and international audiences.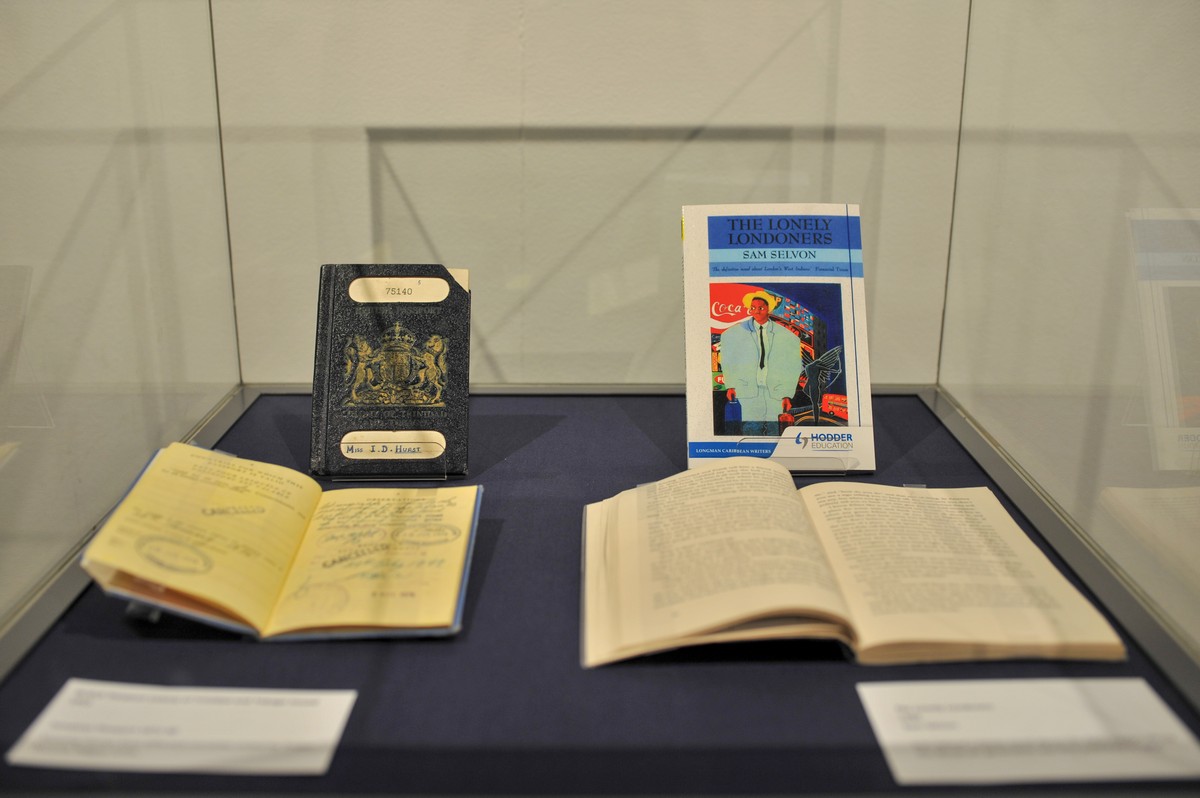 Windrush 70: Brent's Pioneering Generation exhibition 2018, Display case with original British Trinidad and Tobago Passports
and first edition copy of the Lonely Londoners by Sam Selvon, Photo ℅ Brent Museum and Archive
How have the events over the last year influenced your ideas of what you want your contribution to be in future?
The pandemic has been devastating on many counts for everyone, but there has been some chinks of light..it's brought out a sense of community and forced us to slowdown and take stock of the things that are important and drive us. Coming out of this, I think community, collaboration and well-being will be really important in the Covid19 recovery and the arts and culture are well placed to support this.
What do you think should change in the arts and how can we actively contribute to bringing about this change?
Throughout the multiple lock-downs we have seen people gravitate to culture, whether that be reading, singing, knitting or engaging with online content.
I think this demonstrates the need for culture but that also it comes in different shapes and forms and approaches. The future of the sector should use this an opportunity to look at place based culture so that we are truly creating experience which are representative and connect with wider audiences.
Of course representation and inclusion is also a priority. More opportunities for young producers, curators, artists to enter and progress in the sector, development and mentoring as well as representation at every level of the organisation, not just entry level but mid career and managers.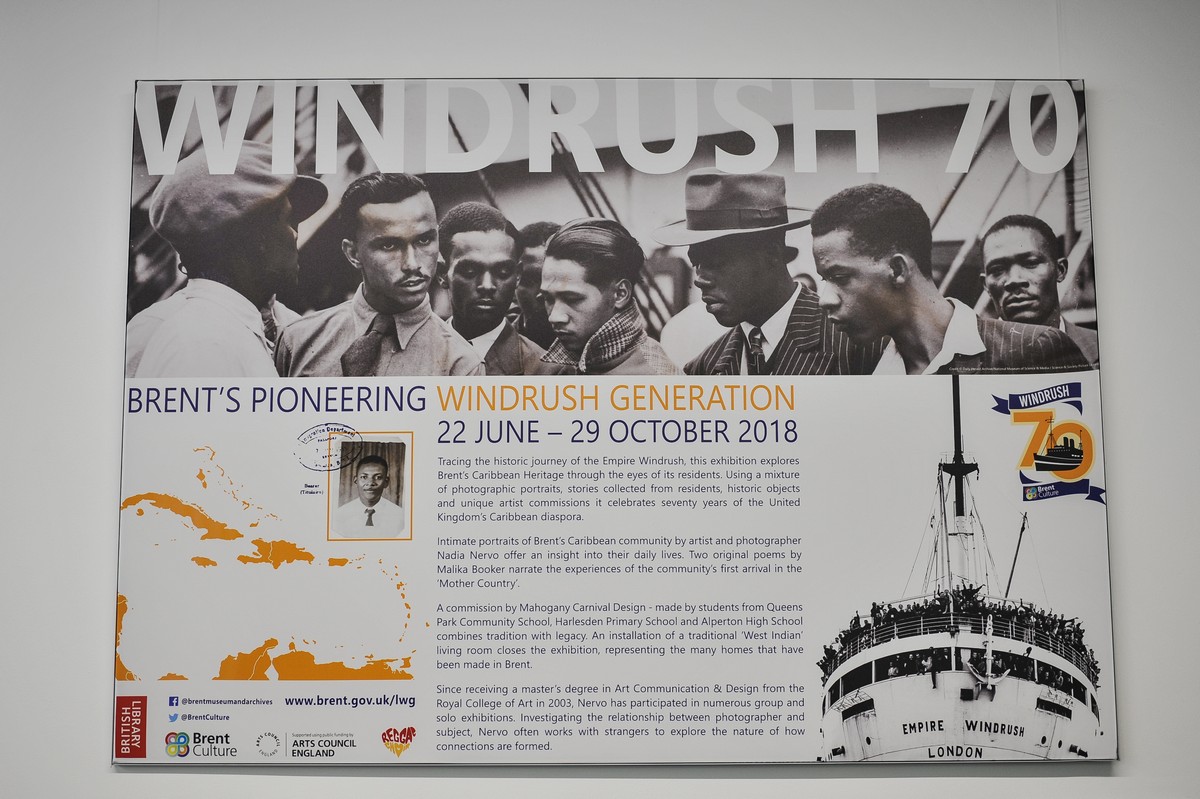 Windrush 70: Brent's Pioneering Windrush Generation Exhibition, 2018, Intro panel, Photo ℅ Brent Museum and Archive

Do you have a favourite exhibition/project/event that you have curated and if so,
what makes it particularly special to you?
The Brent 2020 No Bass Like Home project was both a professional and personal journey for me. My father is one of the Trojan Records session musicians who came to the UK in the early 70's to promote reggae music and toured with many of the reggae greats including Dave and Ansell Collins, the Cimerons band and Jimmy Cliff so I grew up in reggae. No Bass Like Home sought to capture the reggae history of Brent which was home to labels such as Trojan Records, Jetstar as well as artists Janet Kay, General Levy to name a few.
This is a history that the reggae community know but outside of this it isn't well documented.
This created a platform for unheard stories which as well as being on Spotify will now have permanent home in the boroughs archive to preserve the reggae history.
My highlight however was leading the creative vision for the No Bass Like Home Online festival, a 7 hour festival curated by Seani  streamed from Brent, Jamaica and Florida celebrating the borough as a powerhouse of production and distribution for reggae and black British music. As well as profiling local and international artists, it was important to me that the festival featured interviews from the community and pioneer artists who were integral to the reggae movement.  The stream has received over 100k online views and I'm absolutely thrilled that London Live will be airing it throughout February for Reggae Month. Having a dedicated reggae show on prime time TV is unheard of so I'm incredibly proud to have the opportunity to bring the boroughs rich reggae history to a wider audience.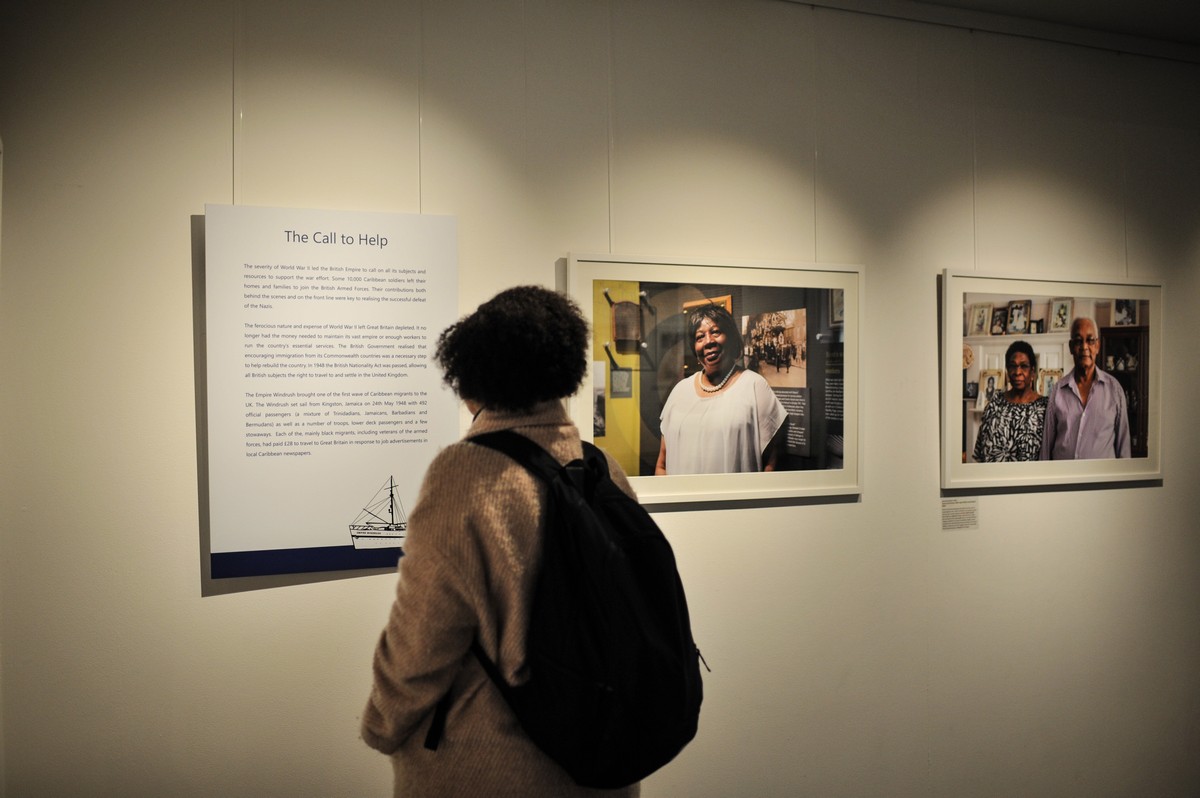 Windrush 70: Brent's Pioneering Generation exhibition 2018, Installation View, Photo ℅ Brent Museum and Archive
What do you offer or provide artists in the curatorial relationship?
Creative freedom to create an artistic response, but I provide support and knowledge where needed. I act as an enabler, brokering relationships with other artists and the wider community and facilitating creative conversations.
What risks have you taken in your career that perhaps did not go so well but you learnt the most from?
I've made programming decisions which haven't quite landed right and led to poor audience engagement. But I learnt from this that you need a strong marketing and communications strategy, thinking outside the the conventional methods but also developing trust and credibility with your audiences.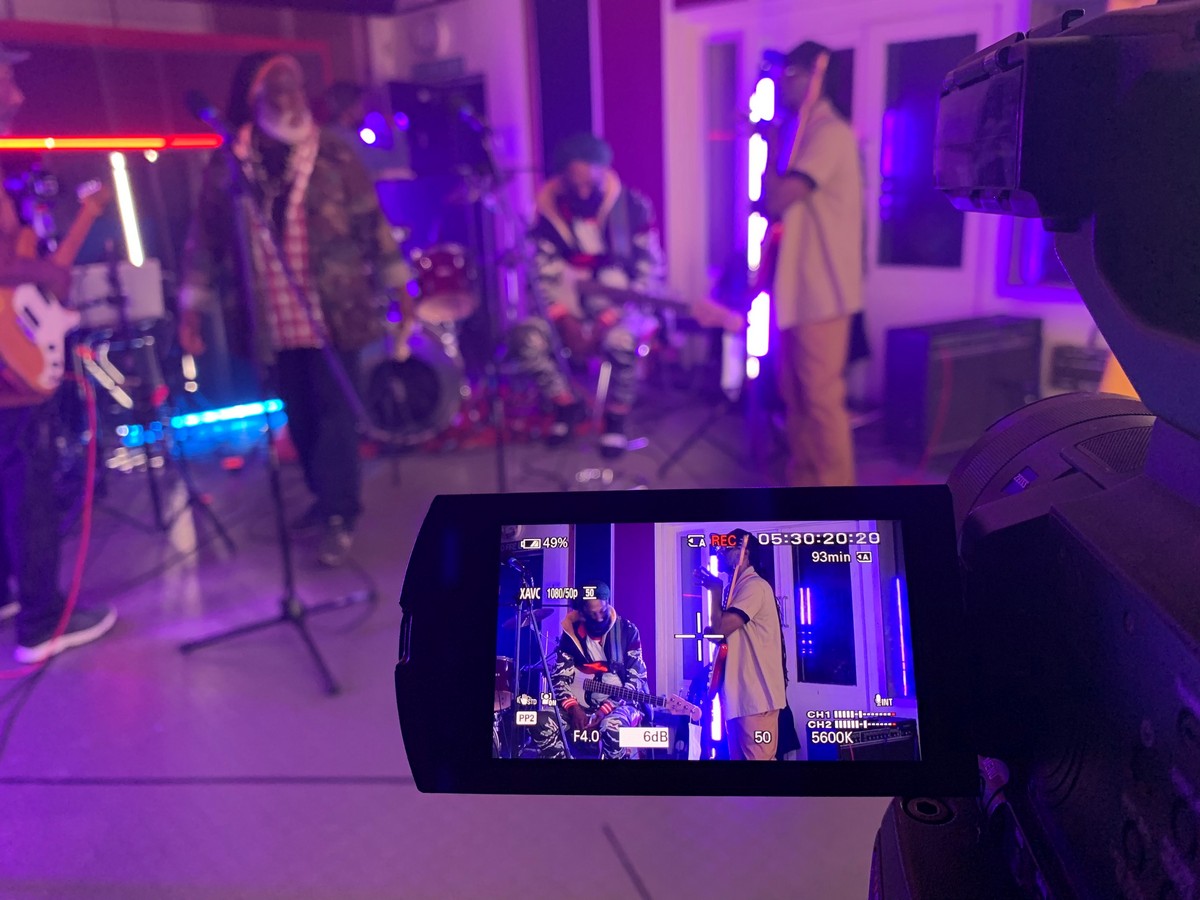 Brent 2020 No Bass Like Home Online Stream, Cimarons Band behind the scenes, November 2020 Image Credit, Brent 2020

Do you have any advice for people wanting to work in the arts?
It's a great sector to be part of. People are genuinely passionate about creating work which engages, excites, sparks debate and encourages conversation.
My top tip would be to build your networks, both support and professional as they will be an invaluable support.
Follow Zerritha on Twitter @ZeeBrown50
Join the FREE Artist Mentor community 
Register here to subscribe and receive FREE:
Monthly Subscriber Events with art world insiders e.g.
Artist Mentor Subscriber Special: Case Study - Commissioning 
Weds 24 February 6pm - 7.30pm

Resources, hacks and tools

Unique insights into the art world
Extracts from interviews with artists and arts professionals
Special offers and discounts
Please share this interview
And do feel free to email or contact us via socials @cerihand