Artist Mentor webinar classes and lectures are designed by dynamic arts experts, with decades of experience. Each class is peppered with industry gold insights and intel, with tried and tested techniques to inform and encourage you. You will hear real-world case studies and learn hacks, tips and tools to put you on the path to success. Artist Mentor webinars are safe, relaxed learning environments, with a friendly host and opportunity to ask questions. Every participant receives a PDF take-away with bonus slides post-session, ensuring you be fully present then test, try and apply the advice and actions in your own time. Each webinar is attended by a diverse range of brilliant creatives, so you will be in inspiring company!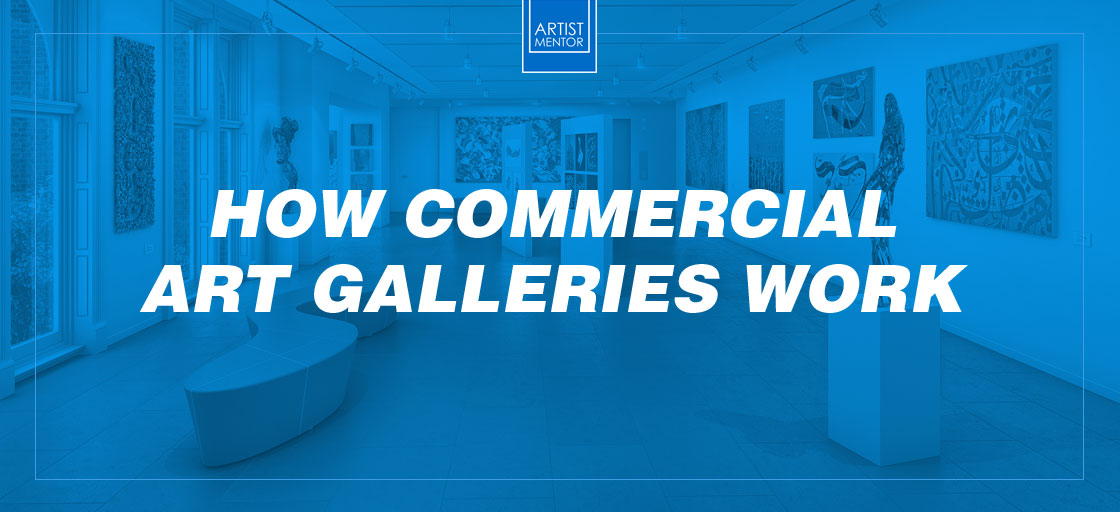 How Commercial Galleries Work(ed)
Date: Tuesday 16 March 6pm-7.30pm
Price: £30
Book here
Have you ever wondered how artists get represented by commercial art galleries? Are you curious to know how the artist/dealer relationship works?
The smoke and mirrors art world of old is a-changing and there are now more opportunities than ever for artists to develop and build their own market. But it's crucial to understand the field you are operating within, both past and present.
So if you want to know how the 20th Century artist/gallery model worked or what's previously been involved in building an artist's market, then this is the webinar for you!
Ceri Hand has extensive experience of buying and selling contemporary art and placing works in international public and private art collections, gained working with Simon Lee Gallery; Ceri Hand Gallery; Contemporary Art Society; FACT and Somerset House and working with hundreds of artists over a 30 year career in the arts.
In this webinar Ceri will share insights into how commercial galleries work with contemporary artists, and what's involved in the sales process, providing an overview of, for example:
How commercial galleries select artists
How they build a market for their artists
Consignment of primary & secondary art works
Developing & maintaining client relationships
There will be case studies, examples, and plenty of opportunity to ask questions. All participants will receive a take-away PDF with bonus slides.
Digital Marketing for Artists & Creatives
Presented by Artist Mentor and Social Ink
Date 2: Thursday 18 February 2021 | 6pm-7.30pm
Price: £30

Today, more than ever, we're facing an attention war. It's a multi-screen world, with millions of hours' worth of new content being added, every minute. So how can we all find a way to stand out in and amongst the vast sea of content? By choosing! Choosing who we want to connect with. Choosing where and how we want to connect. Most importantly, choosing to turn up and put the SOCIAL back into social media.
One of the biggest challenges facing artists, creatives and small businesses is real engagement. Yet oddly enough, it's rare that individuals or organisations invite it! It's time to take the initiative. You need to get involved. You need to be more social to get results.
It's time to take the initiative. You need to get involved. You need to be more social to get results.
Led by Chris Bruno, this webinar will focus on how you can get out there digitally and be social, outlining the easiest ways to invite people to become part of your community. It will be a hands-on class, and we may even get some content made during the session.
Chris founded Social INK in 2008, a digital marketing agency focused on social media and content creation. Since then he's built and sold an online television station, and created more content than most people could ever imagine, from videos to blogs, infographics to websites.
With Social INK he established the All About Digital Marketing podcast to provide insight, news and tips to help us improve our digital marketing, and the podcast has now reached thousands of people globally.
Subscribe here www.allaboutdigitalmarketing.co.uk & visit Social INK website www.socialink.co
You can find Chris on LinkedIn or Twitter @socialink_co